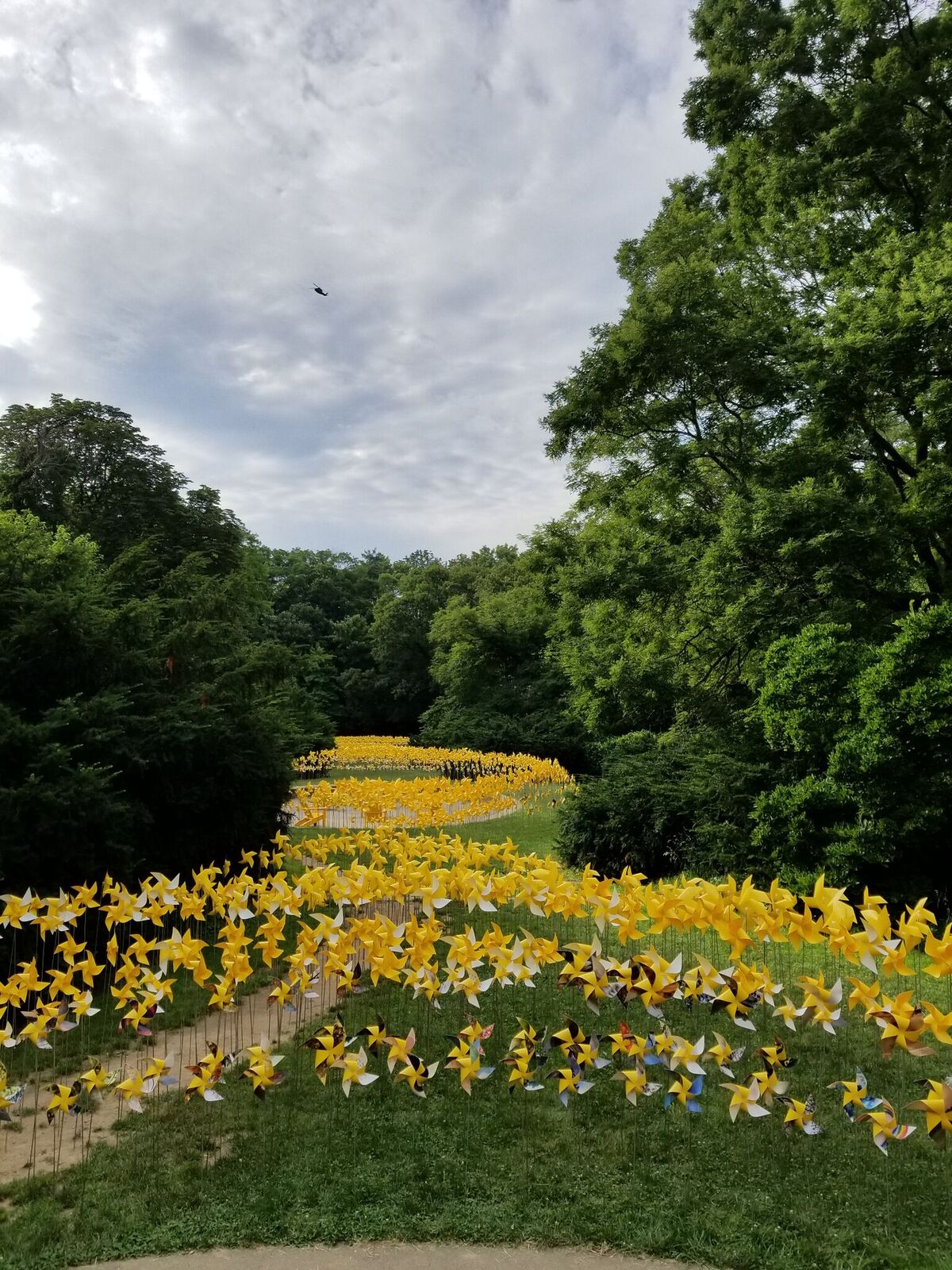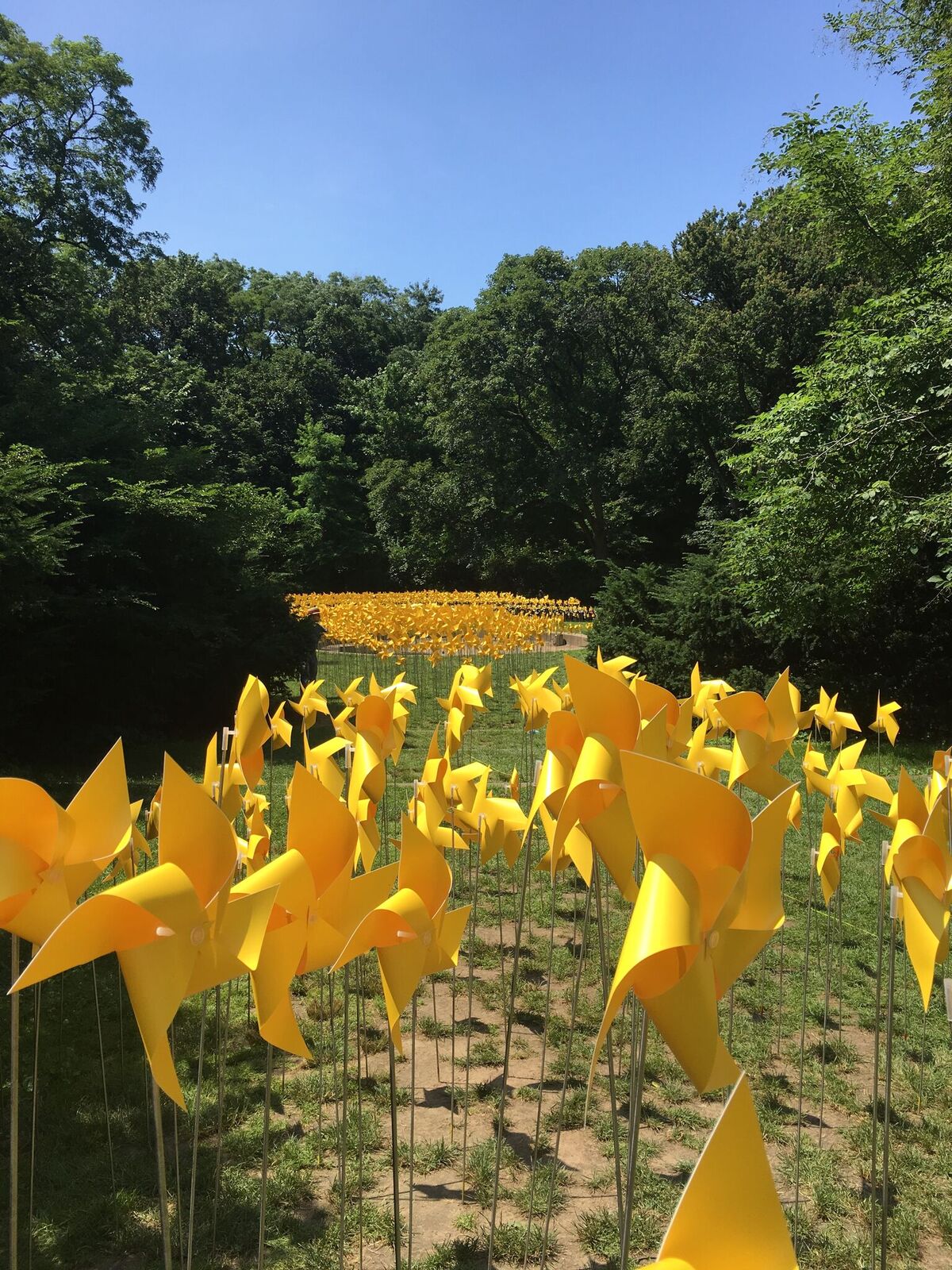 You might have noticed that Prospect Park has been looking rather yellow lately and we couldn't be more thrilled! In celebration of the Park's 150th anniversary, the Prospect Park Alliance​, ​AREA4 and Suchi Reddy of ​Reddymade Architecture & Design recently ​debuted a large-scale public art installation called ​The Connective Project.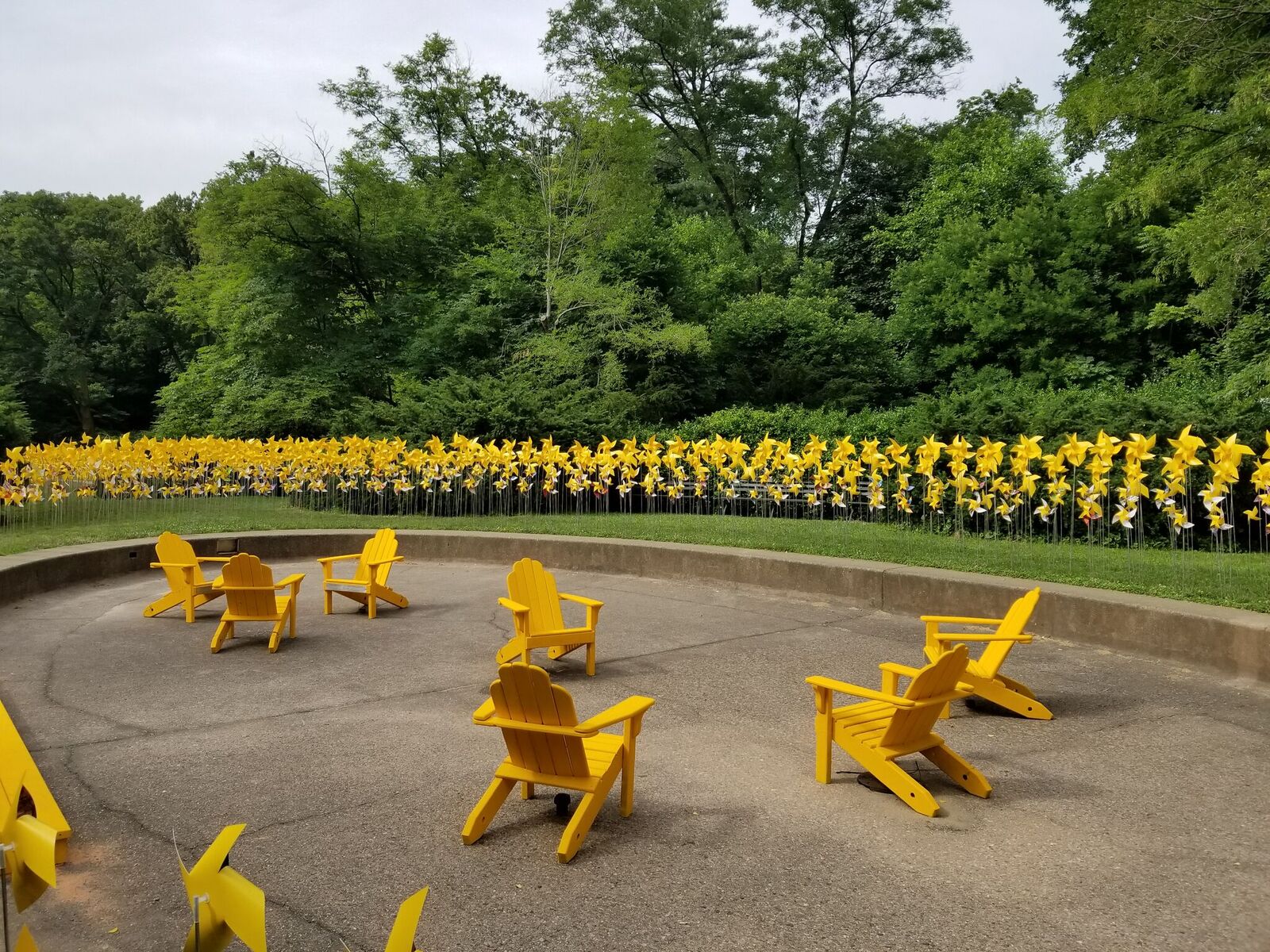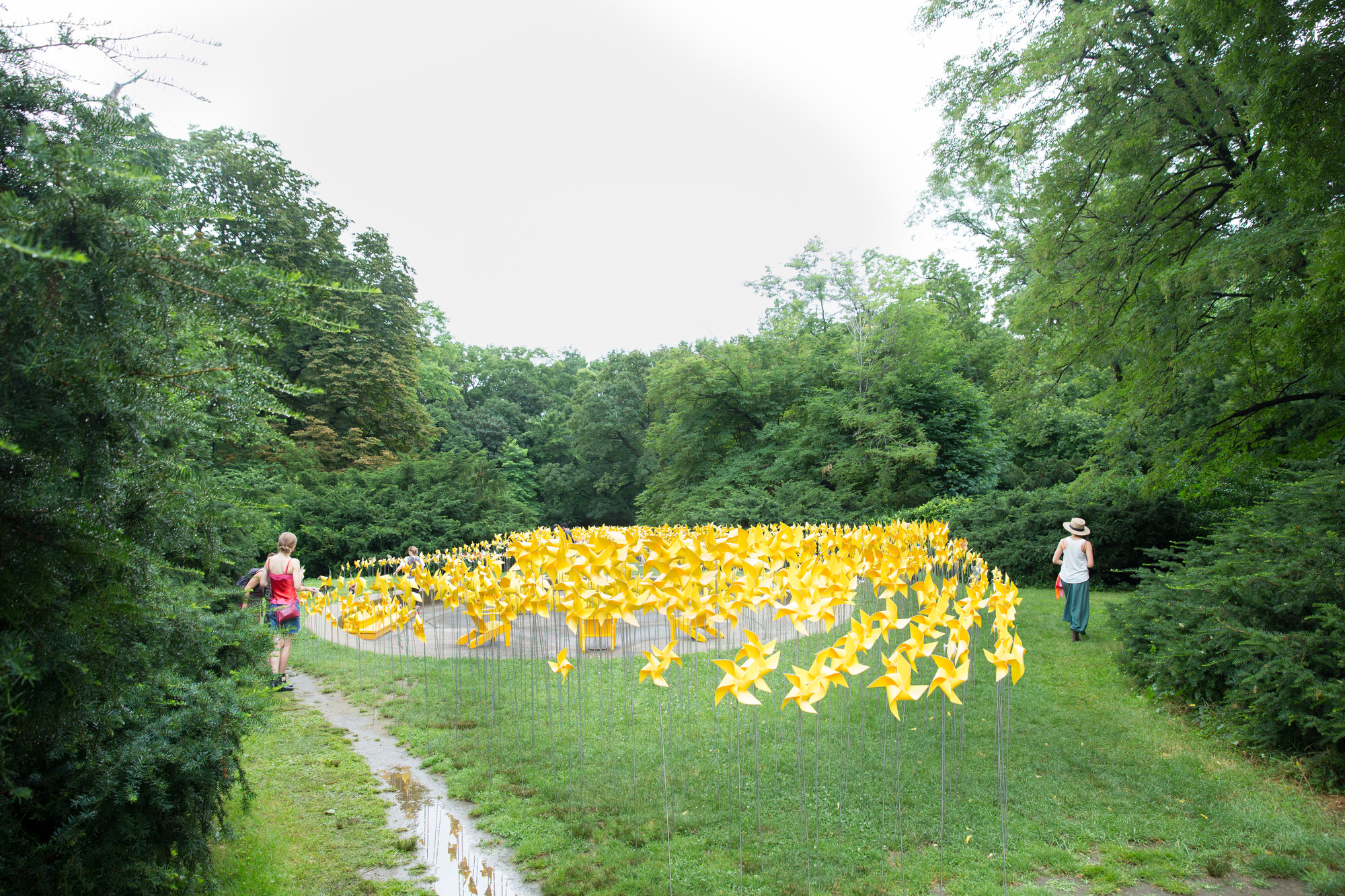 On display until July 17th, the installation transformed Prospect Park's Rose Garden (located in the Park's northeast corner) into an immersive, engaging and ever-growing display. Composed of more than 7,000 individually designed pinwheels, constructed of weather-resistant and compostable paper made from stone dust, The Connective Project installation also features artwork submitted by artists, notable Brooklynites and diverse communities that consider the Park "Brooklyn's Backyard" and printed on more than 7,000 pinwheels that blanket over 2.5 acres of rolling green.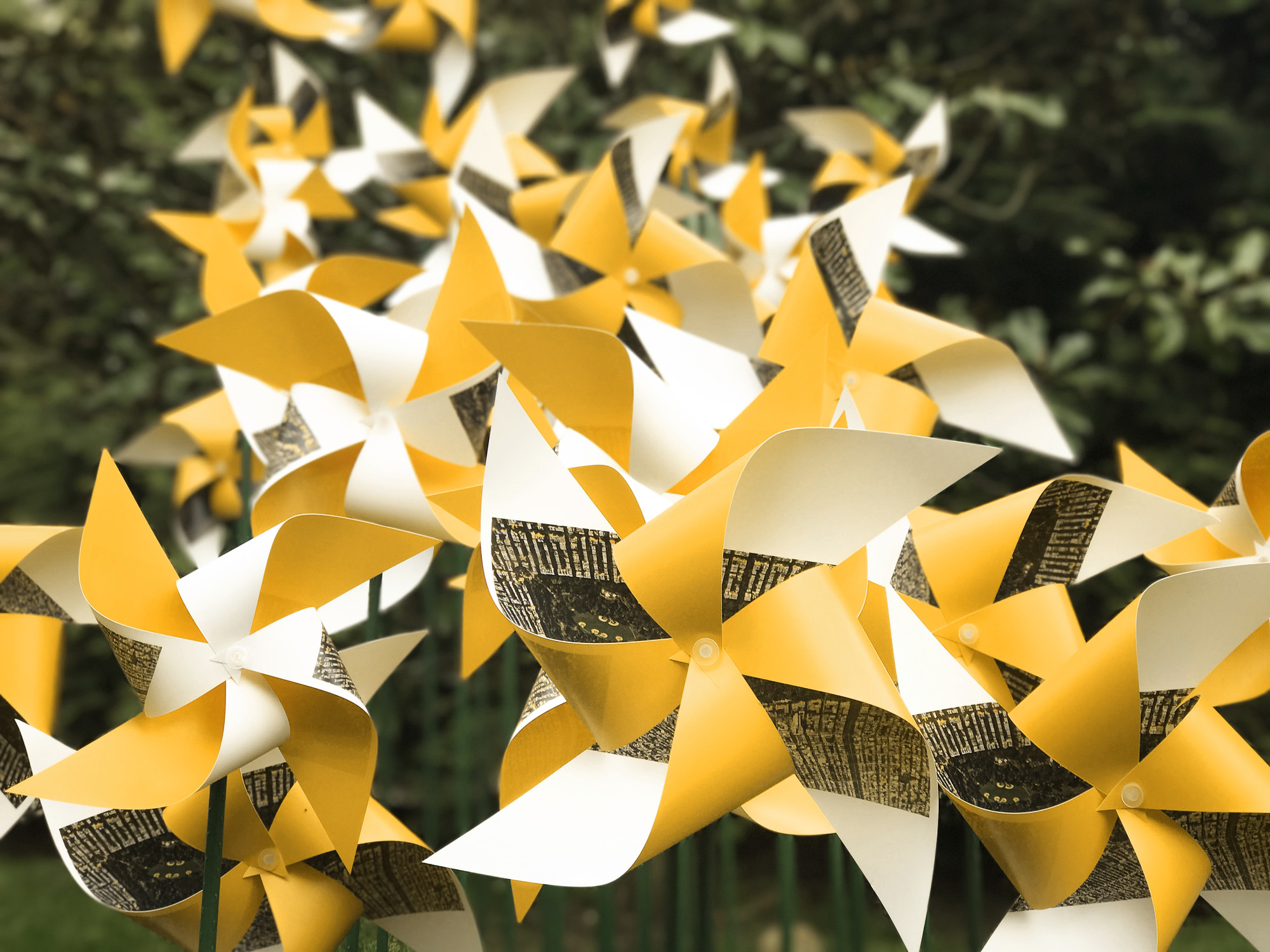 Reddy's vision was very much influenced by the beauty and vision of Prospect Park's designers Frederick Law Olmsted and Calvert Vaux, who in 1867 transformed 585 acres of rural terrain into an urban retreat. Now 150 years later, the Rose Garden will be experienced again in grand fashion, full of color and whimsy, a nod to the creative spirit that pervades Brooklyn and Reddy's practice.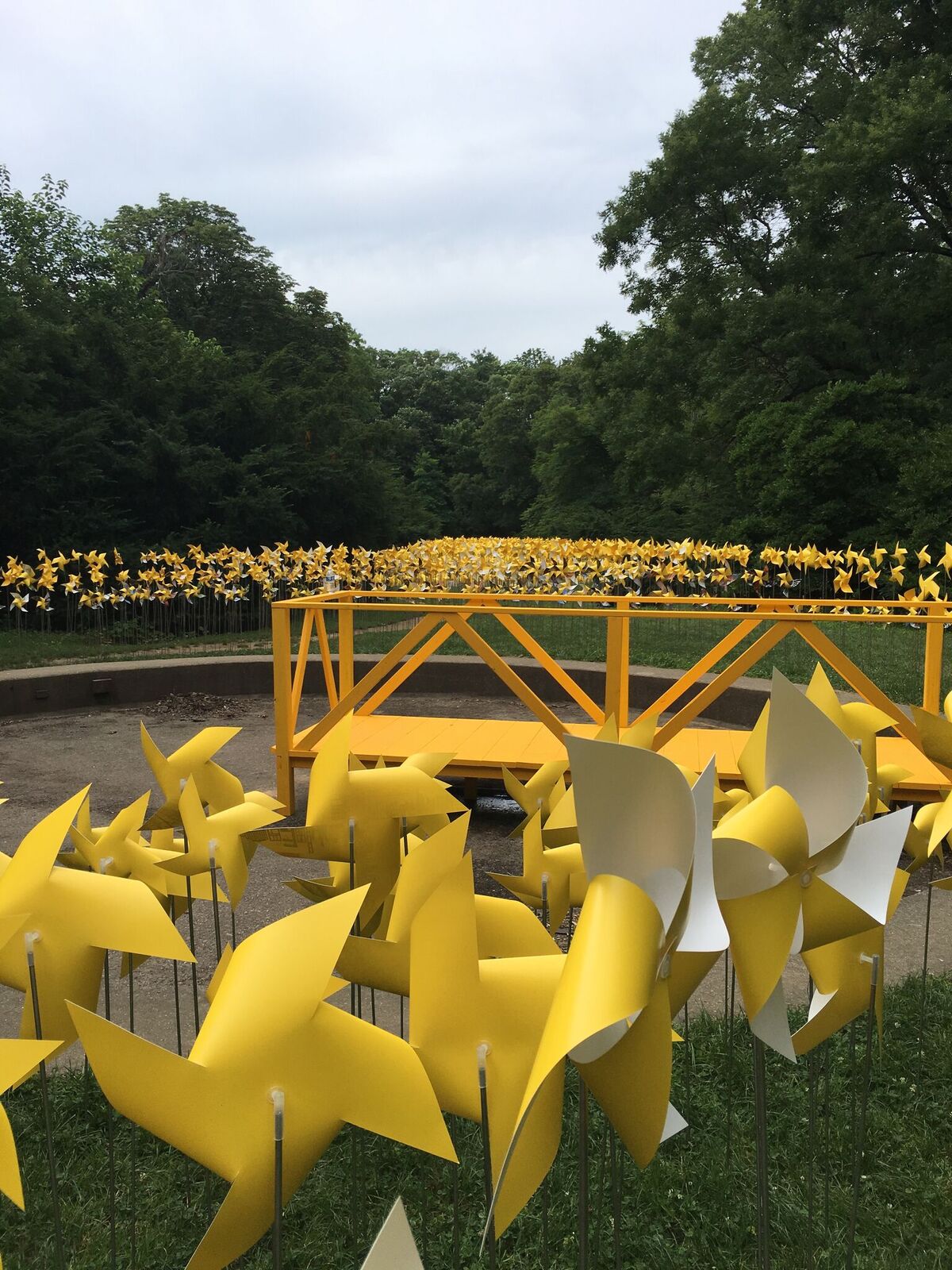 As Reddymade Architecture & Design noted, "The purpose of architecture is to serve and uplift the community, and installations like this give us the opportunity to do just that."
Filled with vibrant colors, whimsy, and the creative spirit of Brooklyn, this is a must-see exhibit that you've got to check out this summer! You can also get involved in the fun by creating a pinwheel at The Connective Project. Visit Grand Army Plaza in the Rose Garden on 7/8, 7/9: 2pm – 6pm; 7/13, 7/14: 4pm – 8pm or 7/15, 7/16: 2pm – 6pm.
For more info, please visit: www.prospectpark.org/