There are currently around 700 million users on Instagram, whom, on a given day scroll, share, comment, heart other images, follow people and seek out people to follow. Repeat. People can now even make their living on Instagram, working with brands or selling their photography, or as an extension of a brand you are trying to create or work for. Using your Instagram with Upleap will be a requirement if you want to do this successfully. Nowadays, you have to be on Instagram to be considered relevant in the online world, building a following and faithful community.
But there's the other side to the non-stop likemobile: the voyeuristic part where users can look into the world of any public profile, getting a glimpse into what influencers, celebs or even that person you meet once does, eats, and cares about. And with every follow, like, or share, comes a new way in which we communicate (or some in cases don't), as we are all collectively contributing to this online liking chain filled with both envy and admiration.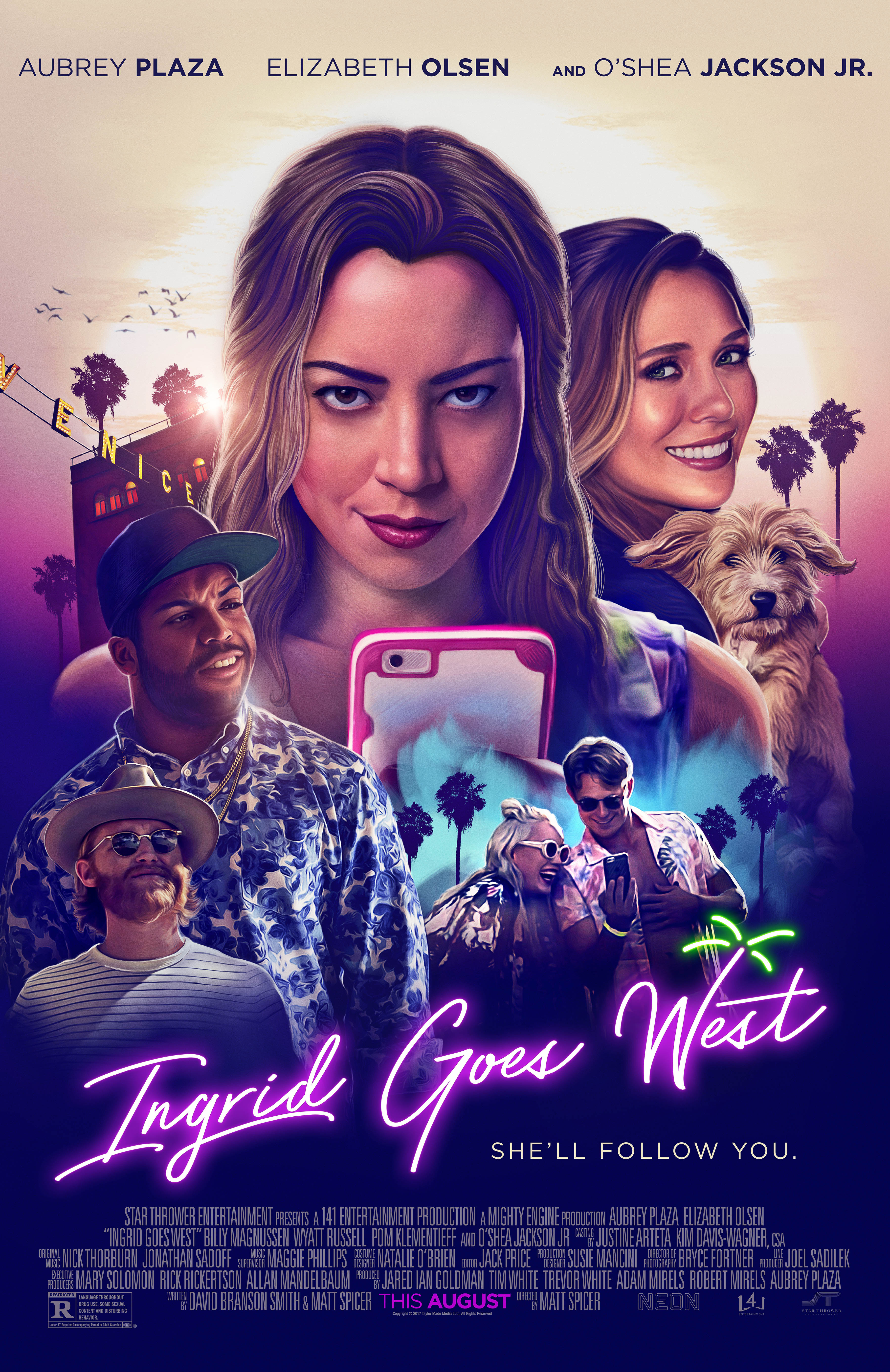 While I do share on our adventures Instagram account, I wonder about these things and what new world we are creating through the constant need to share, like, and look. And, perhaps, only time will tell what's to come of our overshared society. Or maybe, we are already starting to see its effects as more and more influencers are professing to being 'real,' 'authentic,' 'raw.' With all of these looming questions with no answers, I was really excited to check out the new movie, Ingrid Goes West,a riveting new dark comedy that tells the story of Ingrid Thorburn (Aubrey Plaza), a lonely girl who finds solace in the liking vacuum of Instagram.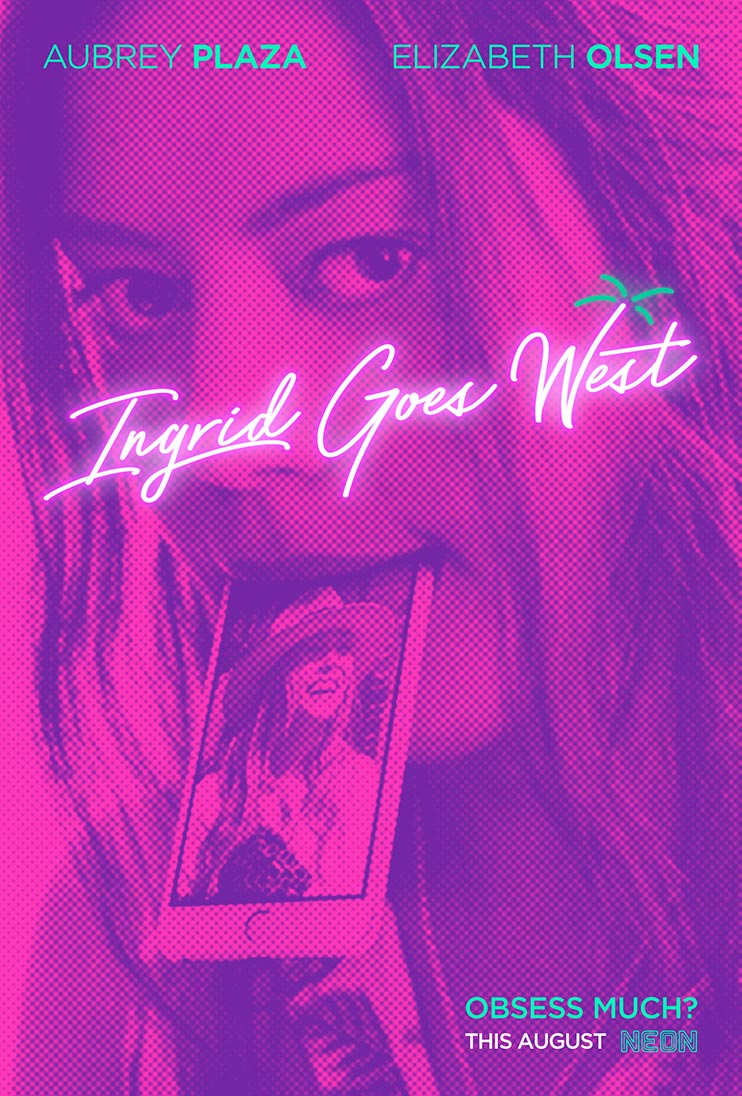 Having recently lost her mother, Ingrid decides to change her life (and insta account), moving to California to seek out her favorite Instagram star, Taylor Sloane (Elizabeth Olsen). Through a series of 'in the moment posts' (from Taylor), Ingrid is able to track down everything from where she ate to her hair salon–as Ingrid soaks in Taylor's world, eating what she eats, buying what she buys, and eventually transforming herself into a version of Taylor, down to dying her hair blonde and buying a matching purse.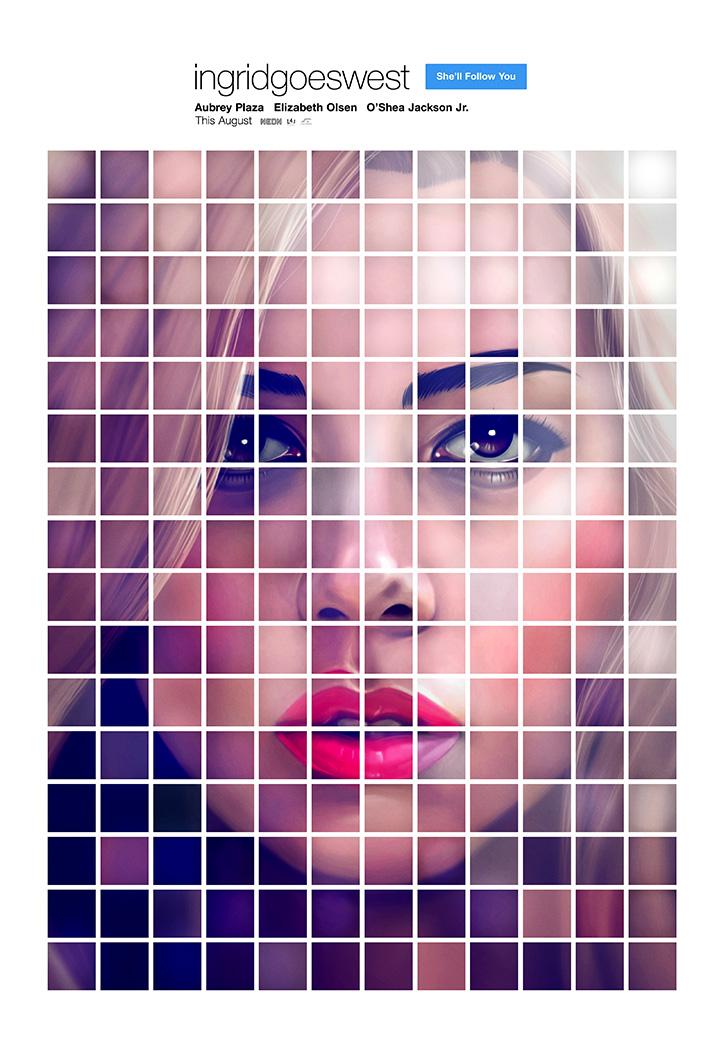 When Ingrid finally meets her obsession, through her calculated efforts, we see a version of who she is if she had anyone in her life that cared about her. Although false within the pretense of how they meet, for Ingrid, her new connection to Taylor puts her in a spell (of sorts), filled with bottomless glasses of wine and all the avocado toasts a gal could want. Ingrid latches onto this connection, caressing Taylor's ego telling her that's she's perfect or hurting others around her, like the kind-hearted, Dan Pinto (played brilliantly by O'Shea Jackson, Jr.), all for the desire to be liked and admired by her version of a goddess. But nothing fake can last that long as Ingrid's story slowly becomes unhinged, eventually leading her to explode with pain, anguish and finally even her own version of truth. The crux of this movie is the dynamic performance by Aubrey Plaza who beautifully portrayed the sad, confused and lost Ingrid that was incredibly raw, real and, at sometimes, uncomfortable. From her happiest moments (although false in nature) to her points of breaking down, Aubrey Plaza brings a range of emotions to the film as she establishes the inner workings of a mind both controlled and motivated by liking and following other people.
My only issue with the film is that I wanted co-writers Matt Spicer and David Branson Smith, to delve deeper into Taylor's character. While they addressed some of her issues (alcoholic husband, wanting to open her own business), I also thought that there could have been more commentary on Taylor and why she need to be 'liked' and admired through social, and really what that really does to a person who always has to be so perfect.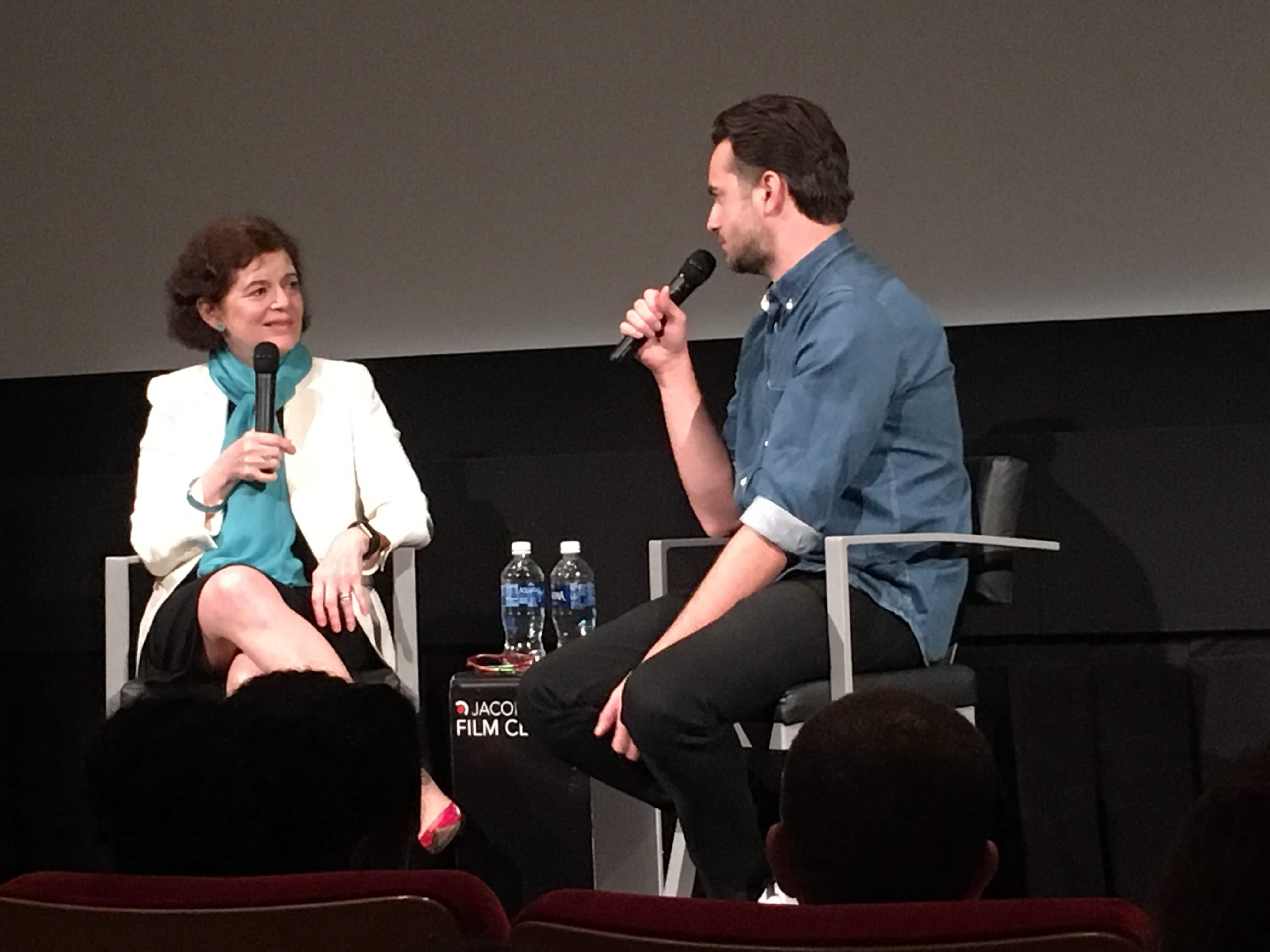 Following the screening, Matt Spicer, director and co-writer of the film, took the stage for a Q&A with JBFC Board President Janet Maslin about the wild post-production ride of Ingrid Goes West, recounting, how himself and co-writer David Branson Smith, won the Waldo Salt Screenwriting Award at Sundance. What followed was a biding war to find the right distributor (they decided on Neon) and now promoting it (mainly via Instagram) to get the word out about this dark yet truthful movie.
A thought-provoking new film, Ingrid Goes West addresses both the need to connect without knowing how to do so in the real world and the unknown impact of trying to do so on social media. What can the outcome be when those two world collide? According to Ingrid Goes West, it's an equally disconnected new world on both sides of the phone.
Discover even more incredible films at the Jacob Burns Film Center.
I was provided for tickets for the screening. All opinions, as always, are my own.