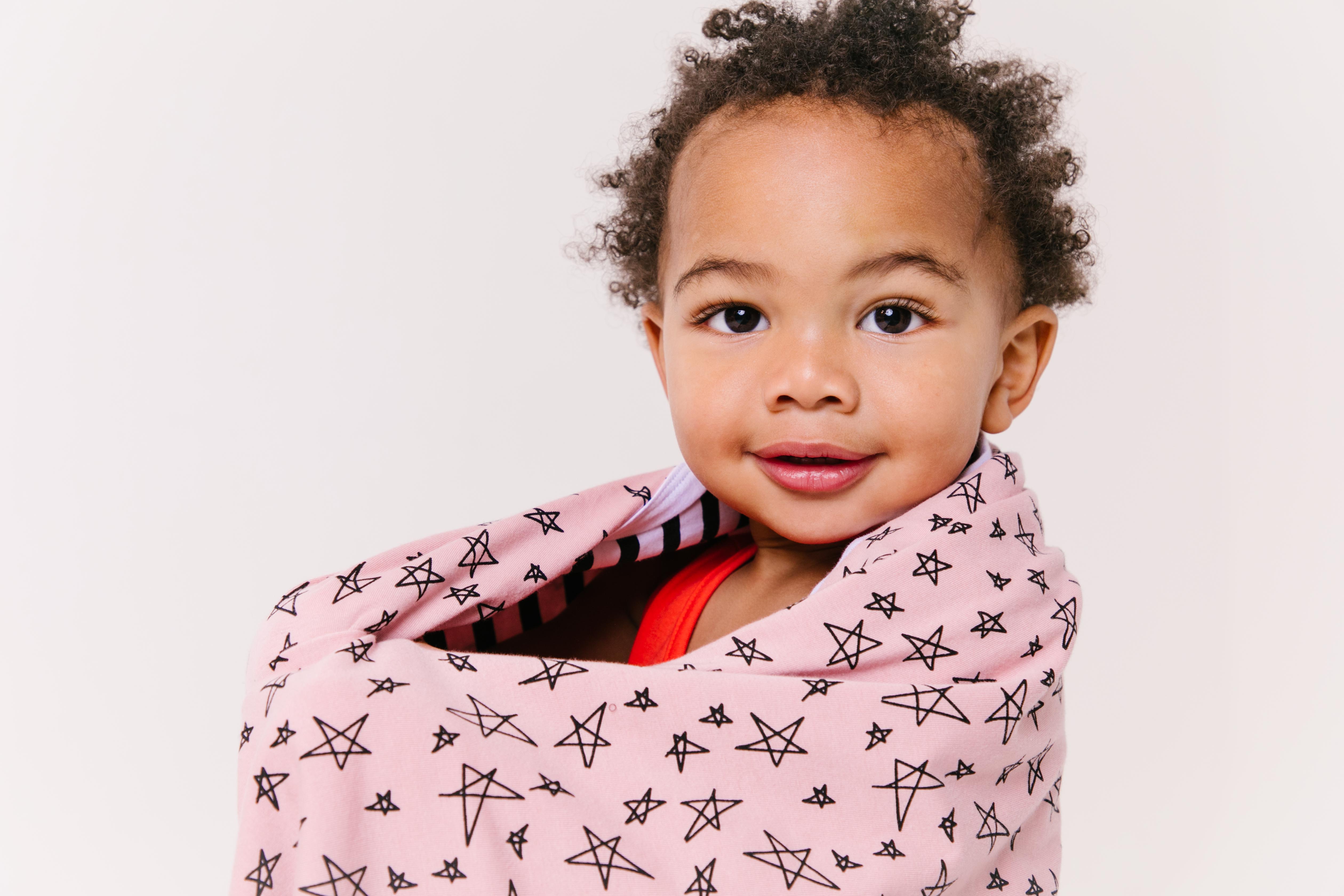 The hip and comfortable kids' clothing brand June & January recently came out with the cutest Onyx + Rose Collection featuring new Swing Dresses, Basic Tees, and a reversible Kiddo blanket – all featuring stars and stripes patterns!  Read on to learn more from our interview with its founder, Amy Richardson-Golia about the brand and the collection.
Get to Know More About June & January
Weekend Jaunts: How did the idea for June & January come about?
Amy Richardson-Golia: When I was pregnant with my now 7.5 year old, I was looking for simple solid colored baby blankets and hats they didn't exist. I grabbed a stack of varying shades of blue tee shirts from a thrift store and ended up 30 something hats, before a friend suggested I sell some on Etsy.
Weekend Jaunts: What can parents expect from the brand?
Amy Richardson-Golia: We do simple styles in dozens of colors and simple prints (like dots and stripes) at an affordable price point. Our whole vibe is about mixing and matching and letting kids have fun in their clothes. There's a lot of premium, high fashion baby and kids options out there but we like to be the brand you can rely on every day.
Weekend Jaunts: Tell us more about the Onyx+Rose collection?
Amy Richardson-Golia: It sold out in minutes!
Weekend Jaunts: How do you come up with the styles for different collections you offer?
Amy Richardson-Golia: All my best ideas happen in the shower. It usually starts with an unexpected color combo I'm obsessing over and I can create supplemental looks to bring it all together for a collection based on what customer shopping behaviors we've seen for that season and what styles are likely to be the most successful.
Weekend Jaunts: How do you find your balance between motherhood and owning your own business?
Amy Richardson-Golia: Balance is a myth, but prioritizing is not — and I do my best to make sure our family focuses on quality vs quantity of time together.
The collection is available exclusively at https://juneandjanuary.com.