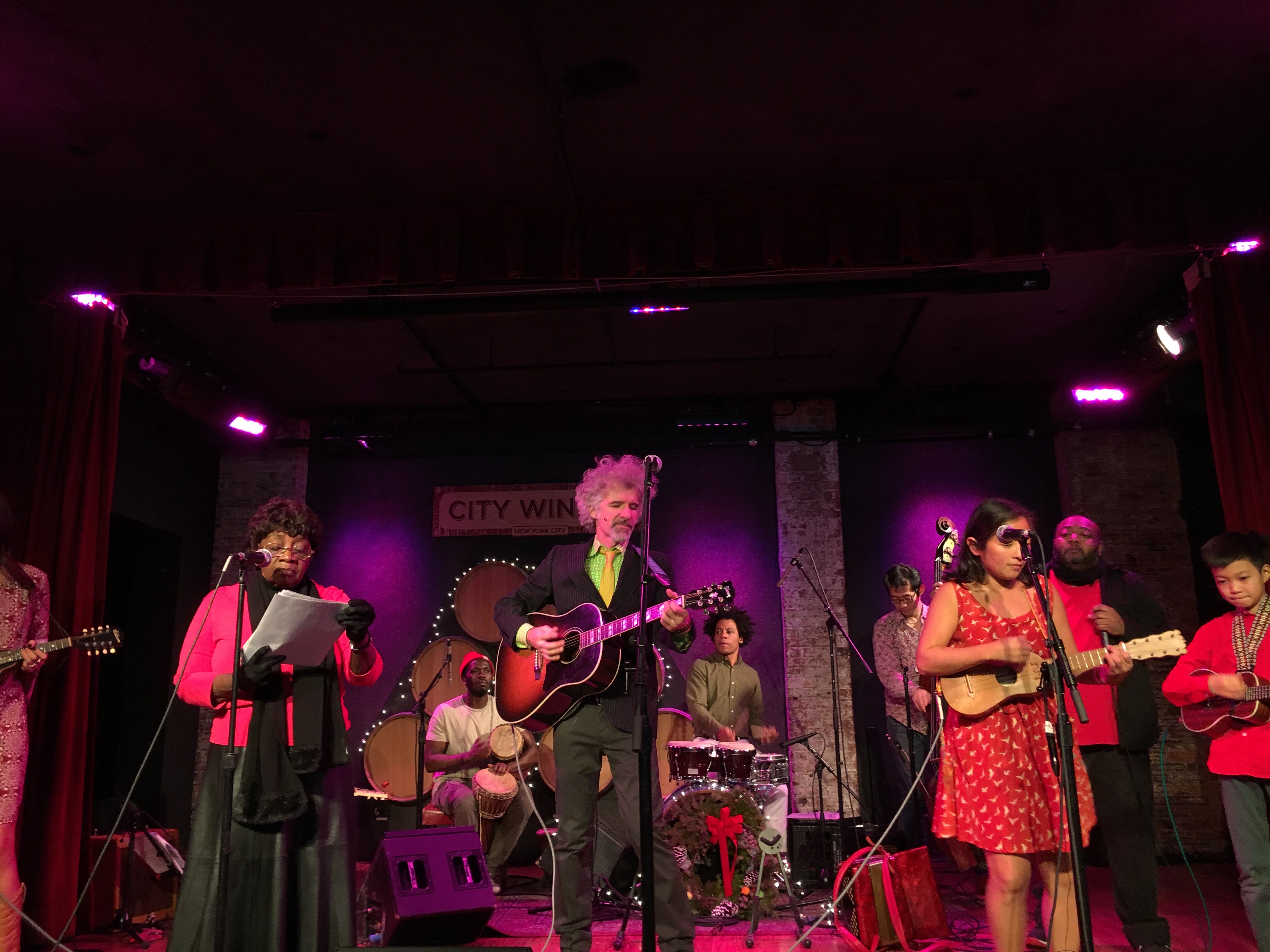 I love seeing music with my daughters, so I was thrilled when I had the opportunity to check out the Dan Zanes and Friends Holiday Show over at City Winery this past weekend. With life getting crazier by the minute and the holidays inching closer, it was a great way to chill out and take a break as we enjoyed some food, amazing music and a new tradition as a family.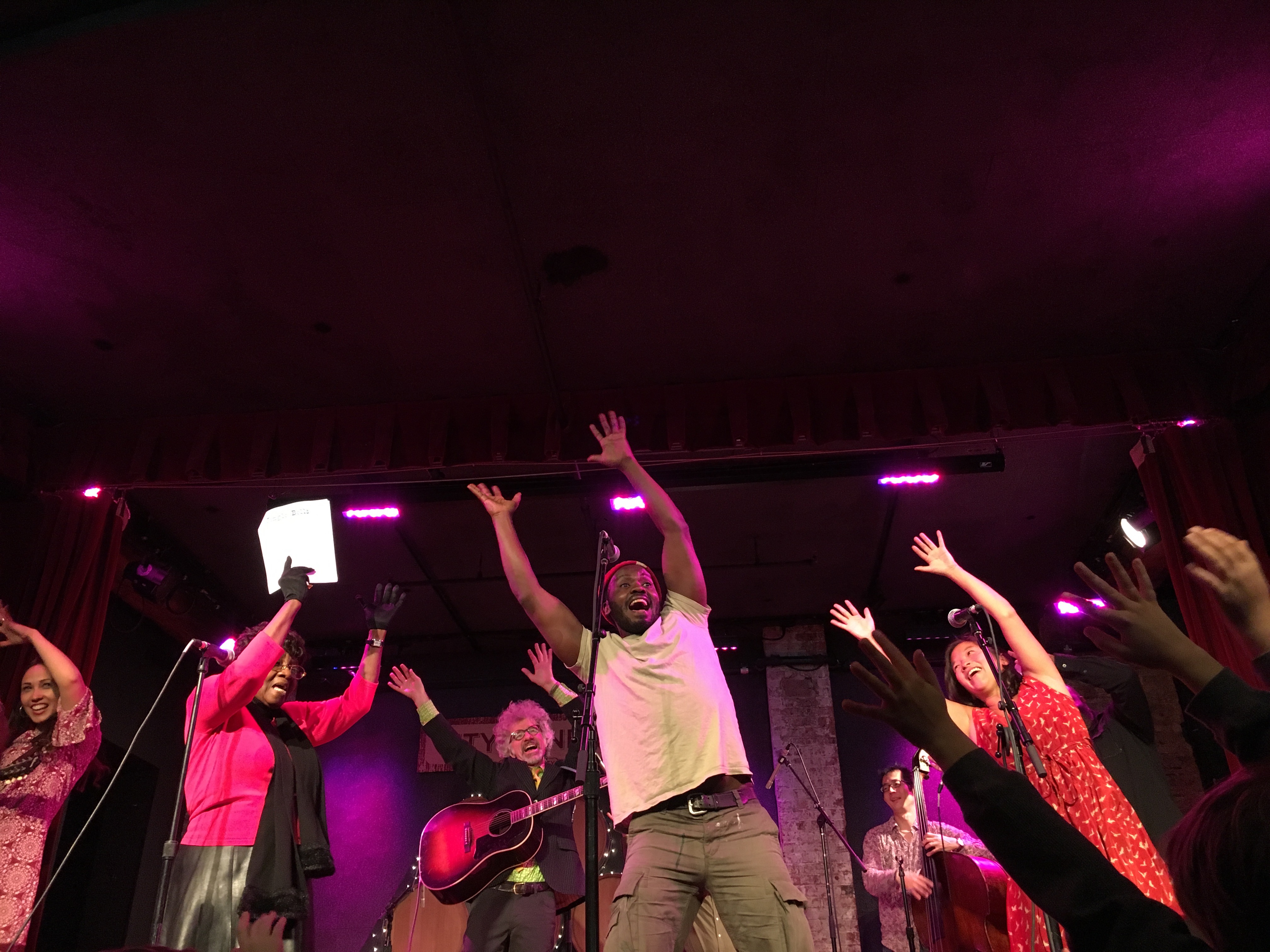 The 6th annual concert was an incredible way to kick-off the holiday season with my girls as we sung holiday favorites, like Jingle Bells, 12 Days of Christmas, Silent Night, and some new tunes that made the afternoon so joyful and inspiring. Not only an incredible way to hear holiday songs, the show was also a great opportunity for kids to be immersed in the world of musical instruments where they had the opportunity to see so many different instruments in action on the stage. With my older daughter learning the cello at school, I loved that she could see kids on the stage, playing the violin and ukulele. My middle daughter loved the mix of songs –covering a wide base of multicultural and classic holiday songs–and my youngest was loving the freedom to dance and listen to new songs. There really was something for every age and interest level.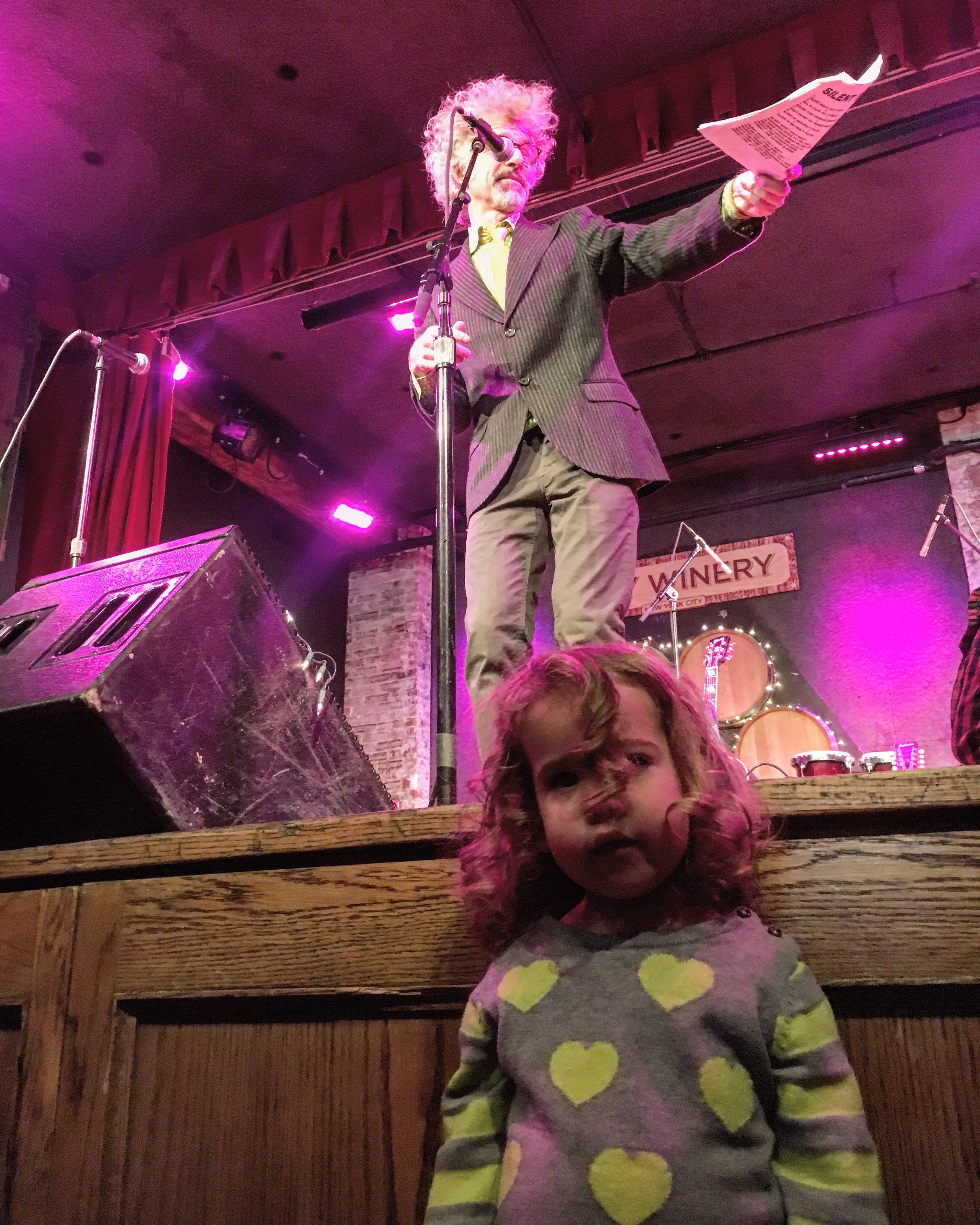 During the sing-along it was also really special to see my two-year-old be fully immersed in the experience. After a few songs, she wanted to go to the stage – where other kids and their families were dancing – and join in on the fun. After that moment we stayed right by the stage where she eventually itched her way up right to the stage itself. My middle daughter followed us down there where we enjoyed seeing Dan and all of the band members up close. It was also a fun spot to dance as the girls freely bopped around and moved in the mash pit…of sorts.
Another wonderful aspect of the show was that it was sensory-friendly, which Dan discussed before the show and checked-in with the audience during the show to make sure kids and adults were ok with the lighting and the level of sound. They even had a 'chill out' room where families could go to take a break, if needed.
Ready to see Dan Zanes? He is on the road with his holiday show for a few more shows in the U.S. Check out if he's coming to your town by visiting: https://danzanes.com/events/
I was provided with tickets for review.