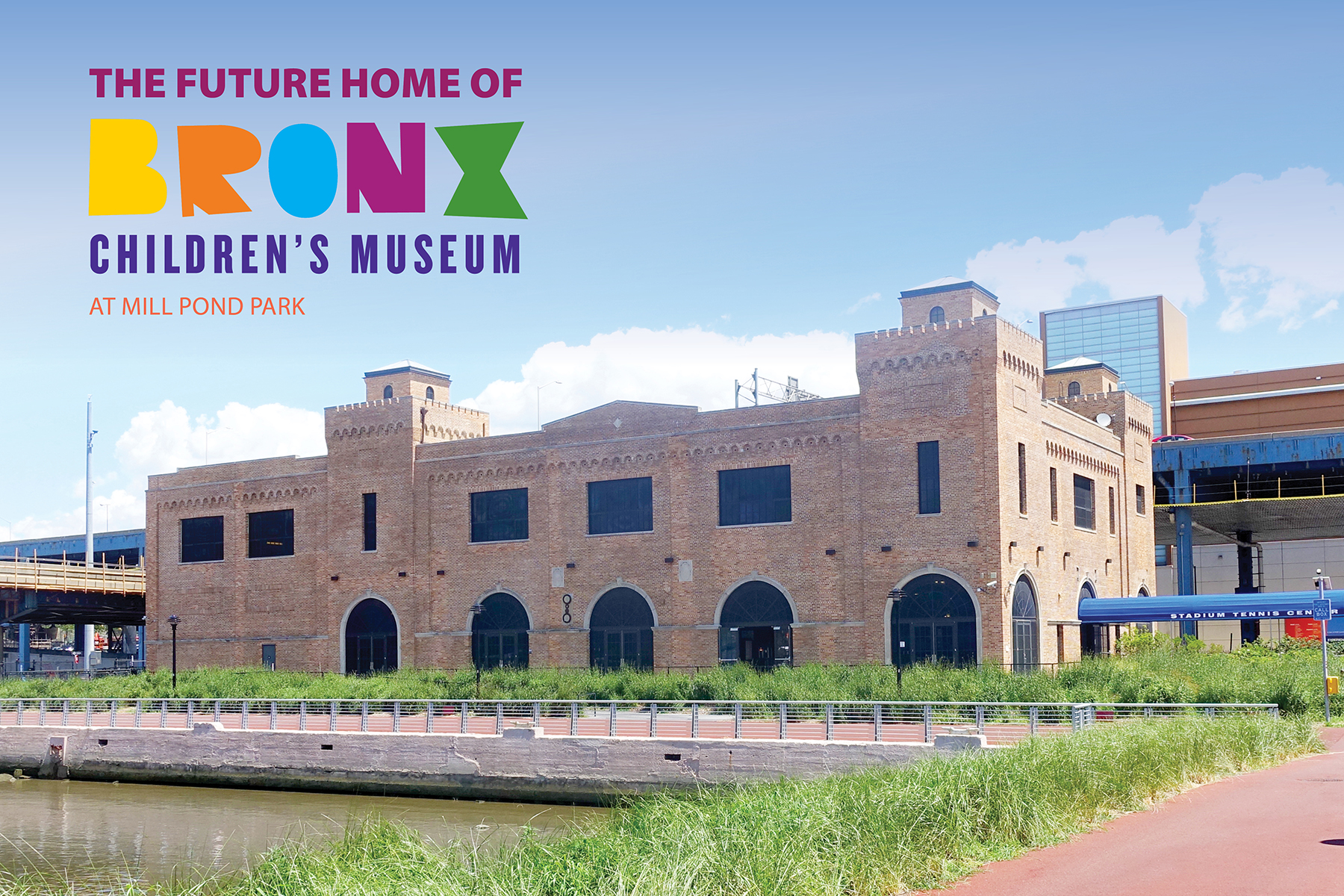 Exciting news from The Bronx, a new children's museum is coming that will offer kids from infancy to around age nine "innovative inquiry-based educational programs and exhibits to children and families throughout the Bronx." This has served as a mobile museum since 2005 where the Museum functioned as a moving learning center with a focus on art and science, servicing almost 18,000 Bronx residents annually.
In 2018, BCM will have its own space, located on a public parkland just steps away from Yankee Stadium on the Harlem River in the South Bronx, with the goal to serve nearly 75,000 children. This will include a facility that's bright and open for play and learning; interactive activities exploring the arts, culture, community, natural resources, greening, energy and the richness of the Bronx; studio space for the community; office spaces and more. To learn more, we spoke with Nicole Wallace, STEAM Program Manager, who shared more about what to expect when the Museum opens next year.
Bronx Children's Museum: Development for 2018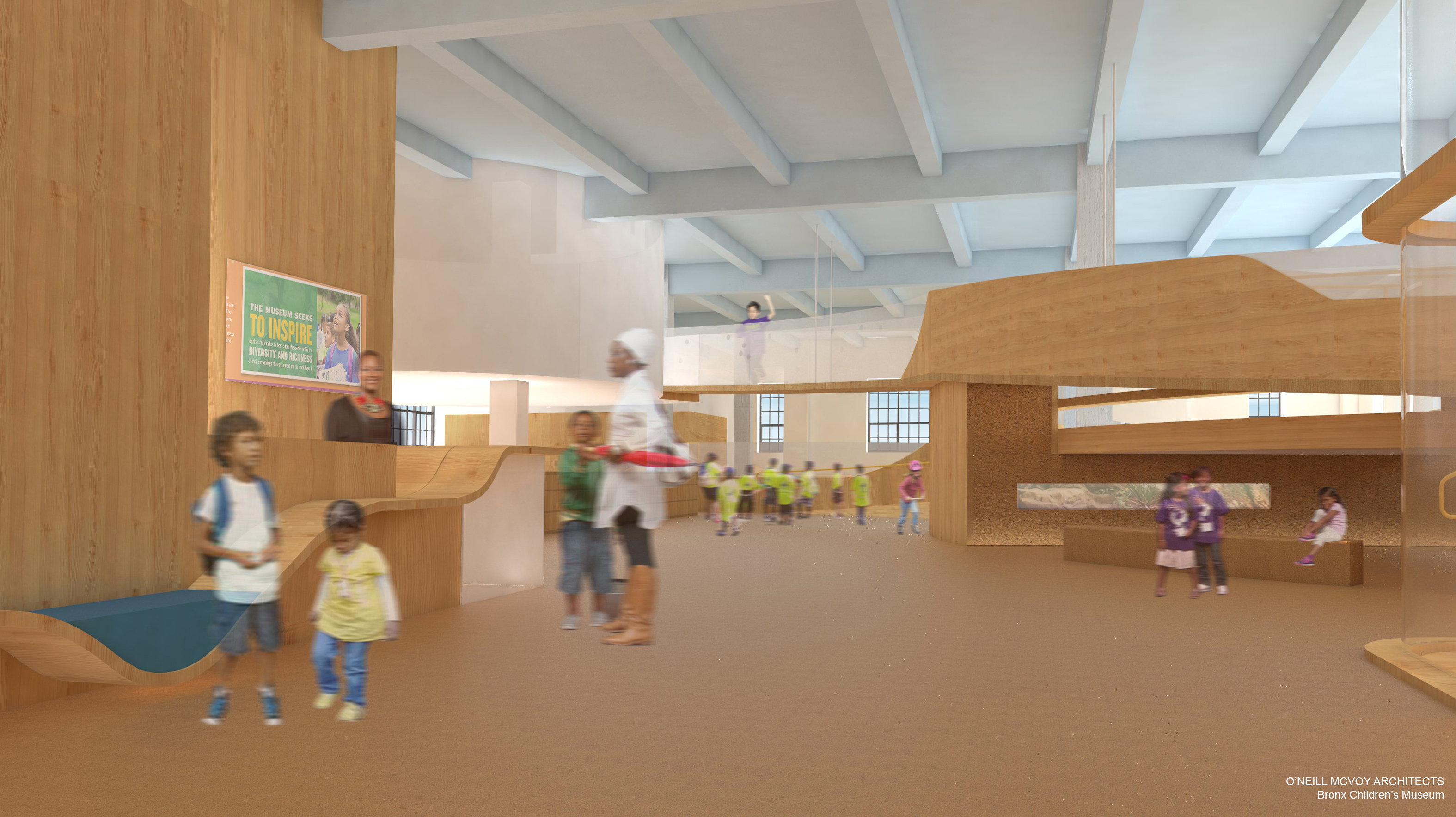 Weekend Jaunts: Tell us about the construction of the museum? What's been done so far? When will it be completed?
Nicole Wallace: The future home of the Museum will be located on the second floor of the Parks Department Building in Mill Pond Park. We had our official "groundbreaking" ceremony on July 12th, and work on the inside of the building began shortly after that. We anticipate opening in late 2018.
Weekend Jaunts: What can a visitor expect to find at the museum when it's completed?​ ​
Nicole Wallace: There will be three main exhibit areas: natural science, community arts, and early learners. We will also have a multi-media space called "The Cloud" which will offer visitors a variety of interactive experiences.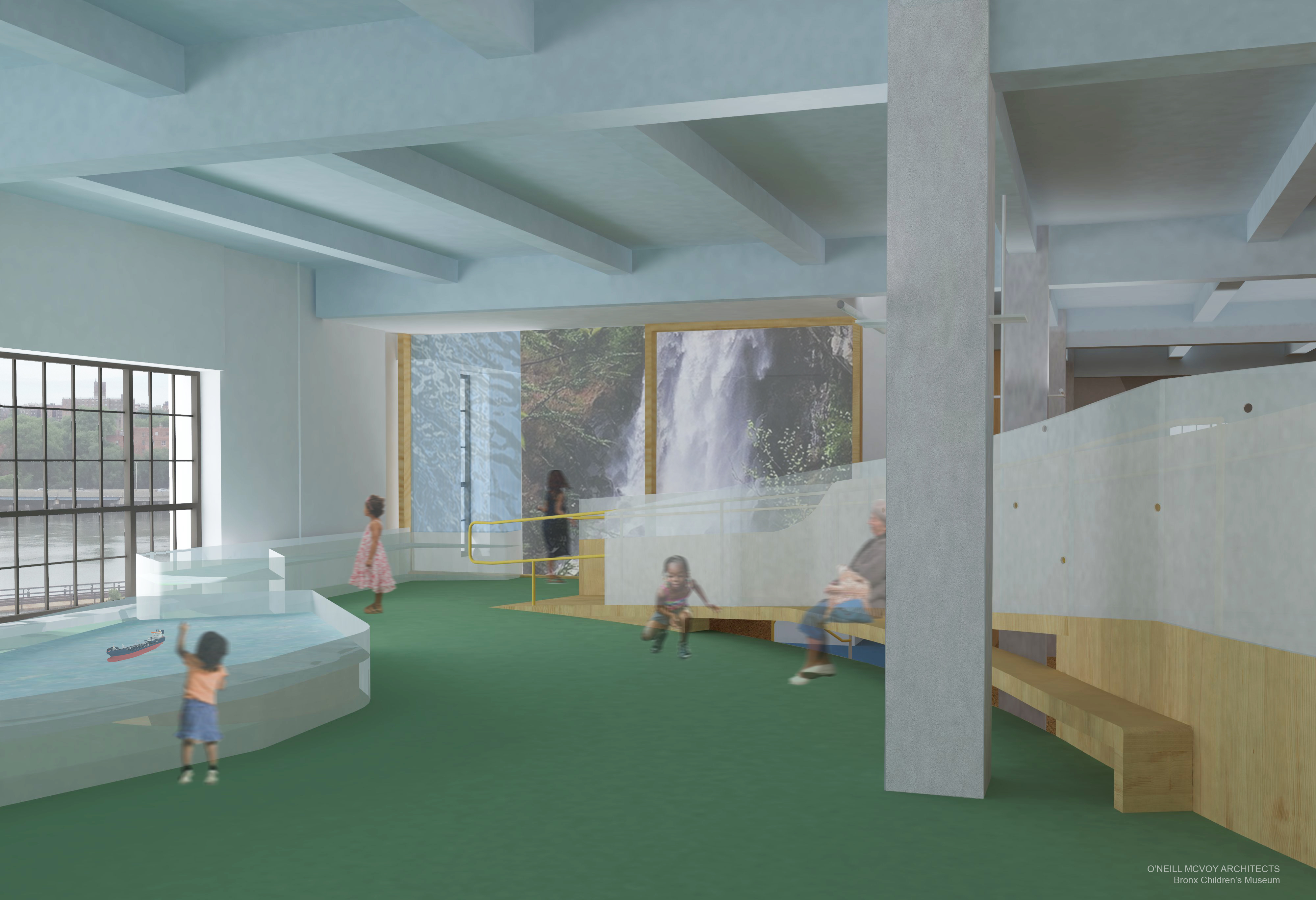 Weekend Jaunts: What does it mean to be creating a 'museum without walls'?
Nicole Wallace: We knew seven years ago when we began programming that we needed to be able to meet Bronx children where they were, physically, developmentally, and emotionally. Our work since then has allowed us to reach 18,000 residents annually, many of whom would not have otherwise experienced a museum. Even after we open, we plan to continue to operate outside our physical walls, using the Bronx as our classroom space.
Weekend Jaunts: Tell us a little about the layout of the museum. ​
Nicole Wallace: The Museum will occupy 13,000-square-feet of space on the second floor of the Parks Department building in Mill Pond Park.​ ​In the entry foyer, visitors will be treated to artwork both by by local artists and children that will line the stairs up to the second floor main entrance. ​ ​A profusion of natural light dominates the space and the four castle-like turrets offer a vertical expansion of the exhibits.
Weekend Jaunts: What are some special areas, programs that families can expect to experience?
Nicole Wallace: The Bronx will continue to be our inspiration for all our programming in our new space. Water will be a reoccurring theme throughout the Museum and with the Harlem River as our backdrop children will learn about the natural resources of their borough through hands-on experiences such as water-play, a treehouse, and a dig pit. In the community arts section, visitors will explore the vibrant artistic history of the Bronx through music, art, and performance.
Weekend Jaunts: Anything else to add about the museum?
Nicole Wallace: The Museum has recently hired Argyle Design to begin work on the Museum's exhibits this fall.
Check out more about the progress at https://www.bronxchildrensmuseum.org/