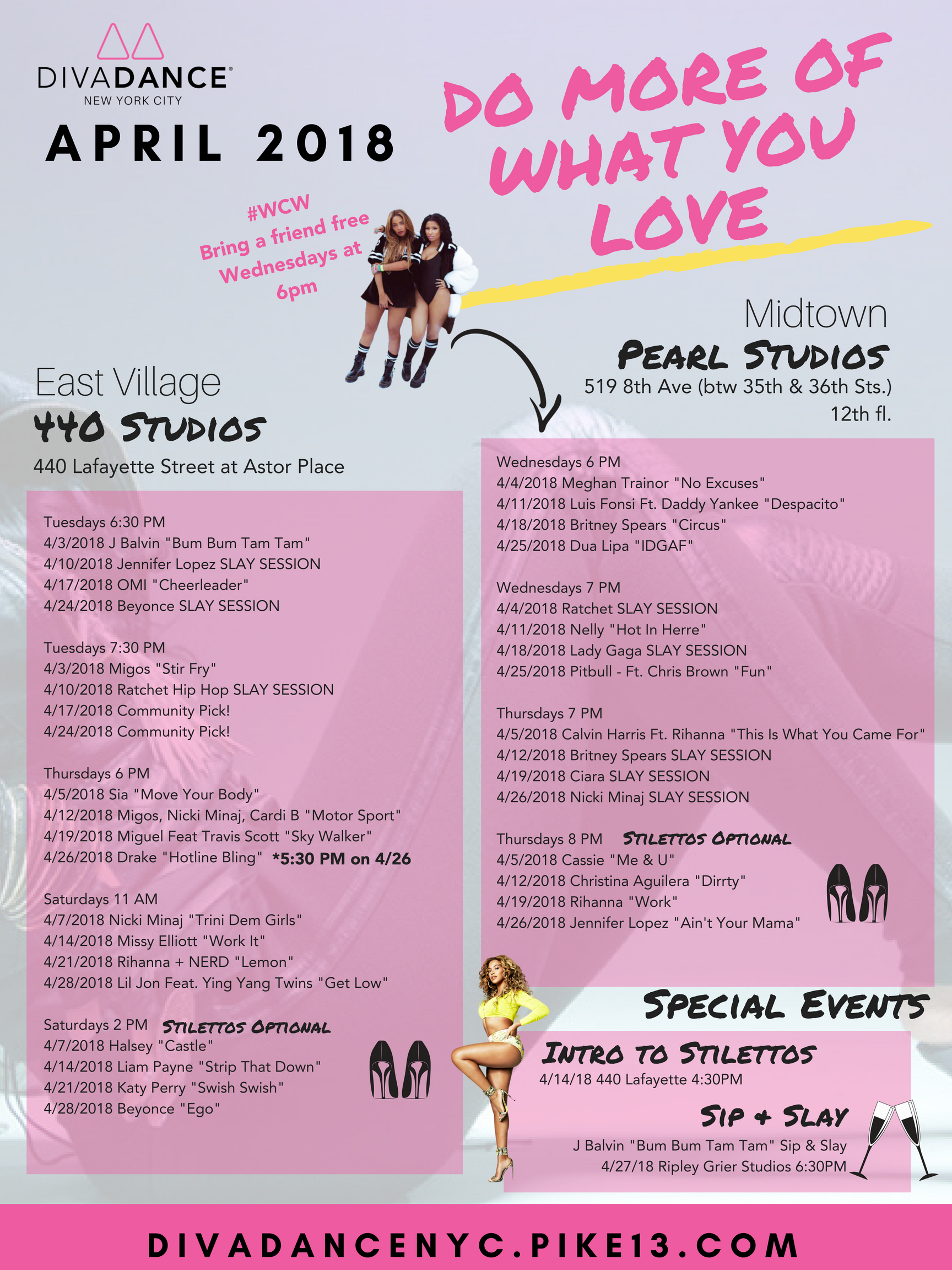 Ready to channel your inner Beyonce, or at least try? We just found out about Diva Dance NYC and their new "BEYCHELLA Werkshop.
Led by DivaDance founder Jami Stigliano. the class will allow you to learn some of Beyonce's dance moves and then perform them as a team! How fun is that?! This includes the opportunity to master some easy choreography, which is designed for all levels of dance experience.
We love this as an idea to dance with your friends or enjoy a solor experience — just be prepared to let your hair down for an hour of pure fun! Each sexy, sweaty class kicks off with a full-body warmup and stretch, followed by choreography to the latest hits (and a few classic favorites) and finally ending with a cool down.
The BEYCHELLA Werkshop costs $28 and can be taken during the following sessions:
Session 1: Sunday, April 29th
4-6 PM
East Village at 440 Lafayette Street 
Session 2: May 16th
6-8pm
Ripley Grier Studios 520 8th Ave. NYC
https://divadancenyc.pike13.com/e/76191205