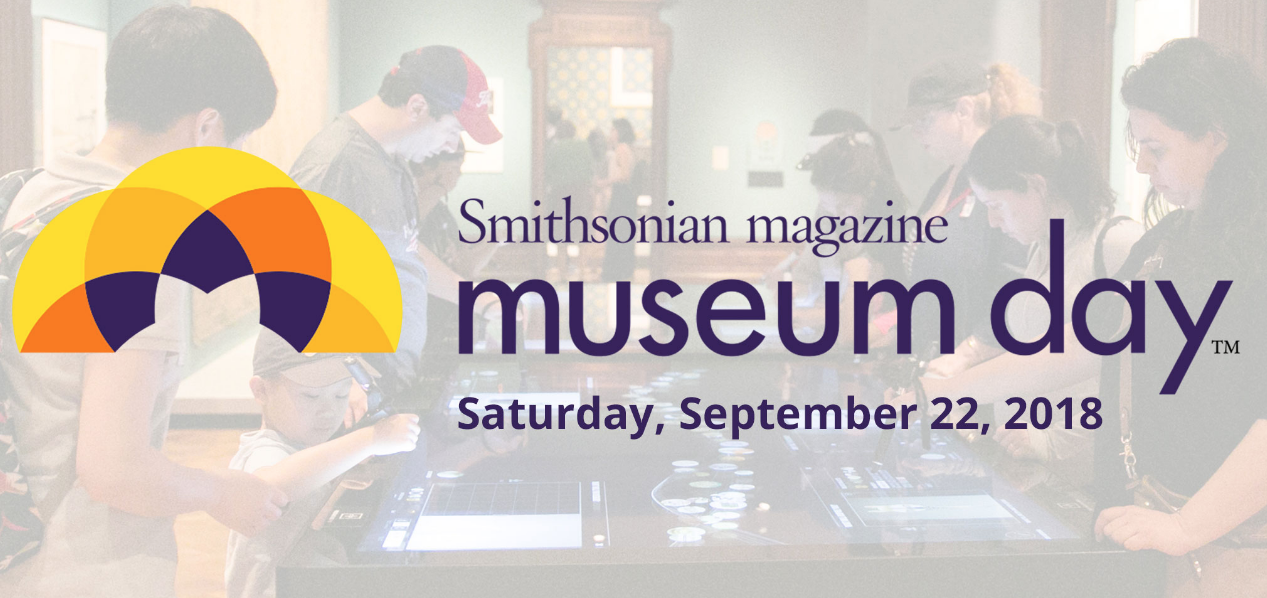 Exciting news – Smithsonian magazine has designated Saturday, September 22 as the 14th annual Museum Day, an initiative in which participating museums across the U.S. open their doors for free to those who download a branded ticket. The annual event allows museums nationwide to emulate the spirit of the Smithsonian Institution's Washington, D.C.-based facilities, which offer free admission every day.
Museum Day goes beyond getting visitors through museum doors—it acts as a springboard to empower and help advance the hopes and ambitions of the public, particularly school-aged children and those in underrepresented communities. It represents a national commitment to access, equity and inclusion.
The theme of this year's Museum Day is "Women Making History," honoring women in society who are trailblazers in the arts, sciences, innovation and culture, and emboldening others to be pioneers as well. Museum Day 2018 invites participating museums to create programming to support this initiative.
To help amplify this year's theme and celebrate Women Making History, Smithsonian has partnered with Microsoft to create an original mixed reality experience. The Intrepid Sea, Air & Space Museum will host the marquee program with the exclusive HoloLens experience and launch event featuring a Q&A session with an astronaut.
Museums in all 50 states have already signed up to participate in Smithsonian magazine's 2018 Museum Day, the largest event of its kind. More than 1,300 museums are expected to participate this year.
Check out the full list of participating museums and to download a ticket please visit: https://www.smithsonianmag.com/museumday/museum-day-2018/
Each ticket grants the ticket holder, and one guest, free access to any participating museum on September 22, 2018. One ticket is permitted per email address. A list of participating museums, which will be continually updated as more museums sign up, can be found at Smithsonian.com/museumday/search.