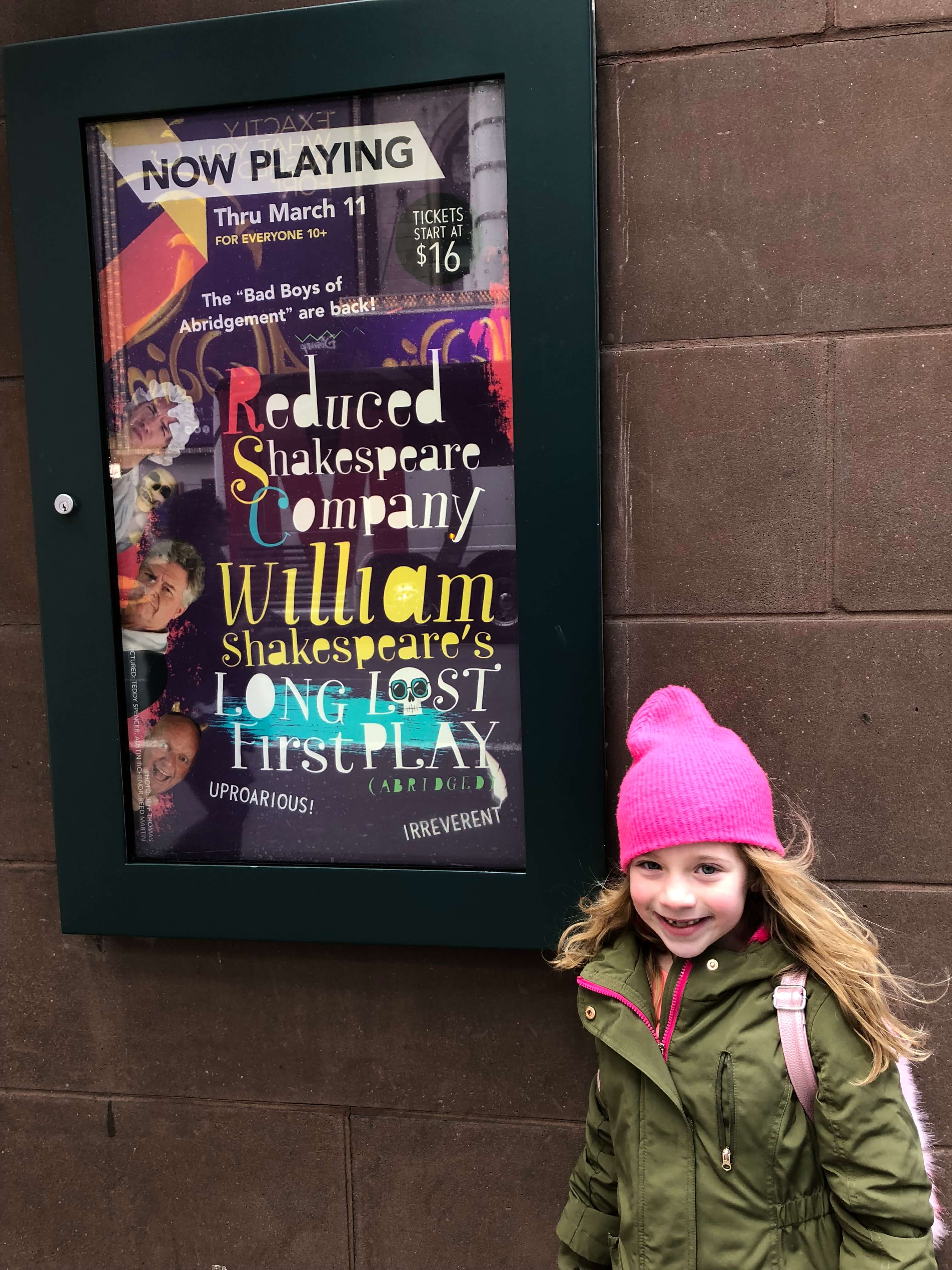 I'm really excited that as the kids get older they'll be able to experience a new level of cultural opportunities like exposure to Shakespeare. However, some concepts can go over little one's heads so I was thrilled to check out a production that would introduce the bard's words in an explosive yet still powerful way by checking out William Shakespeare's Long Long First Play (Abridged) at The New Victory Theater.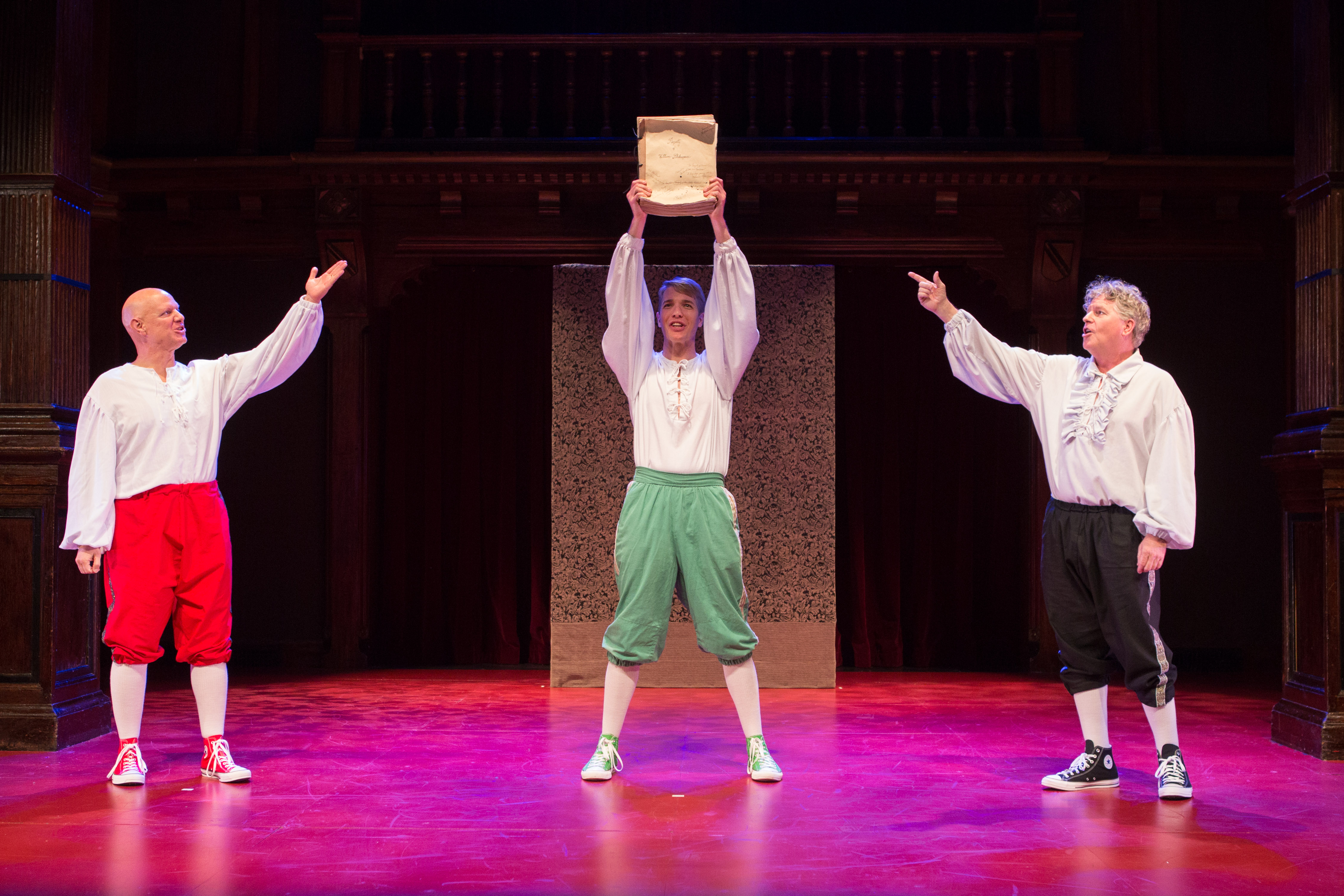 Produced by the Reduced Shakespeare Company, the troupe instantly captured the audience as they hilariously share how they found ​William Shakespeare's long-lost first play (they are pretending, of course) that they turned into a fast, funny and fictional brand new story. My middle girl and I loved seeing this come to life as the actors (Austin Tichenor​, ​Reed Martin​ and Teddy Spencer​) took the audience on a ride as they became over 40 of Shakespeare's beloved characters such as Hamlet, Lady Macbeth, Viola, Richard III, King Lear, the Weird Sisters and (of course) Dromio and Juliet.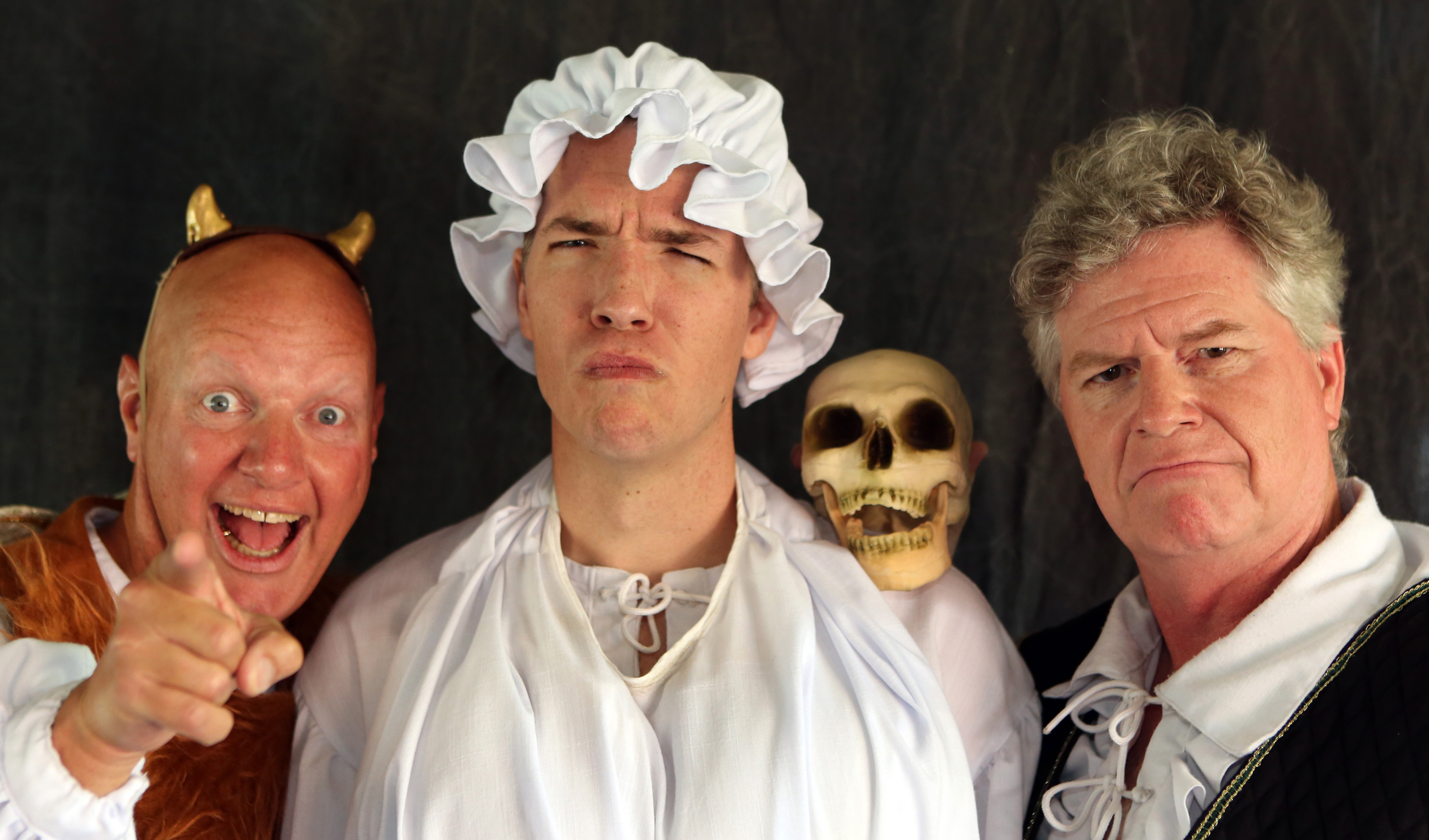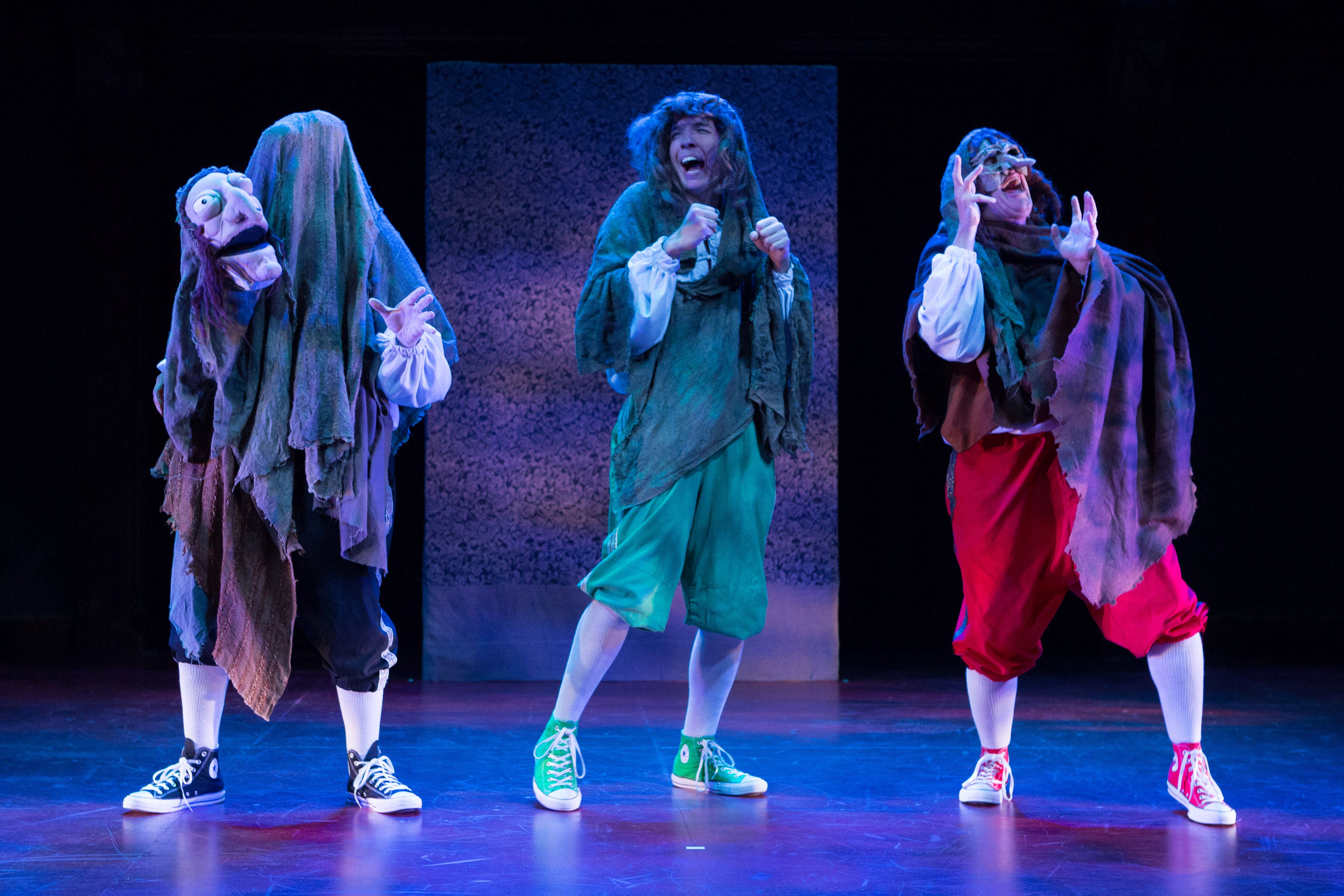 And while there was a lot going on in short 1 hour 20 minute production, especially with the mixture of characters and constant costume changes, the troupe did an incredible job in breaking up the production by interacting with the audience that keep everyone engaged and uncertain of what would come next. The show also combines tons of pop culture and Disney references as well as some subtle bathroom humor (fart jokes galore) that they cleverly interconnected with Shakespeare's words. Overall, it was a high energy, fun and uplifting experience that took us on a wild (yet abridged) ride to Shakespeare's world of merriment, chaos, and plot twists.
William Shakespeare's Long Long First Play (Abridged) is playing through March 11, 2018, as part of a 20-city tour throughout the United States.
Performance schedule​ (10 performances)​: Friday, March 2 at 7pm
Saturday, March 3 at 2pm / 7pm
Sunday, March 4 at 12pm / 5pm*
Friday, March 9 at 7pm** Saturday, March 10 at 2pm / 7pm Sunday, March 11 at 12pm / 5pm
*audio-described performance
For additional information, please visit: http://www.newvictory.org/
We were provided with tickets for the purposes of this review. All opinions, as always, are our own.