Who lives in a pineapple under the sea? SpongeBob SquarePants! A few weeks ago, the girls and I went to a see a production of SpongeBob SquarePants The Broadway Musical, watching, in awe, as the beloved cartoon came to life. Unsure of what to expect, I was pleasantly surprised by the Broadway version that was captivating, lively and so fun as it brought the audience into the colorful world of the Bikini Bottom  through music, dance and the most gorgeous set.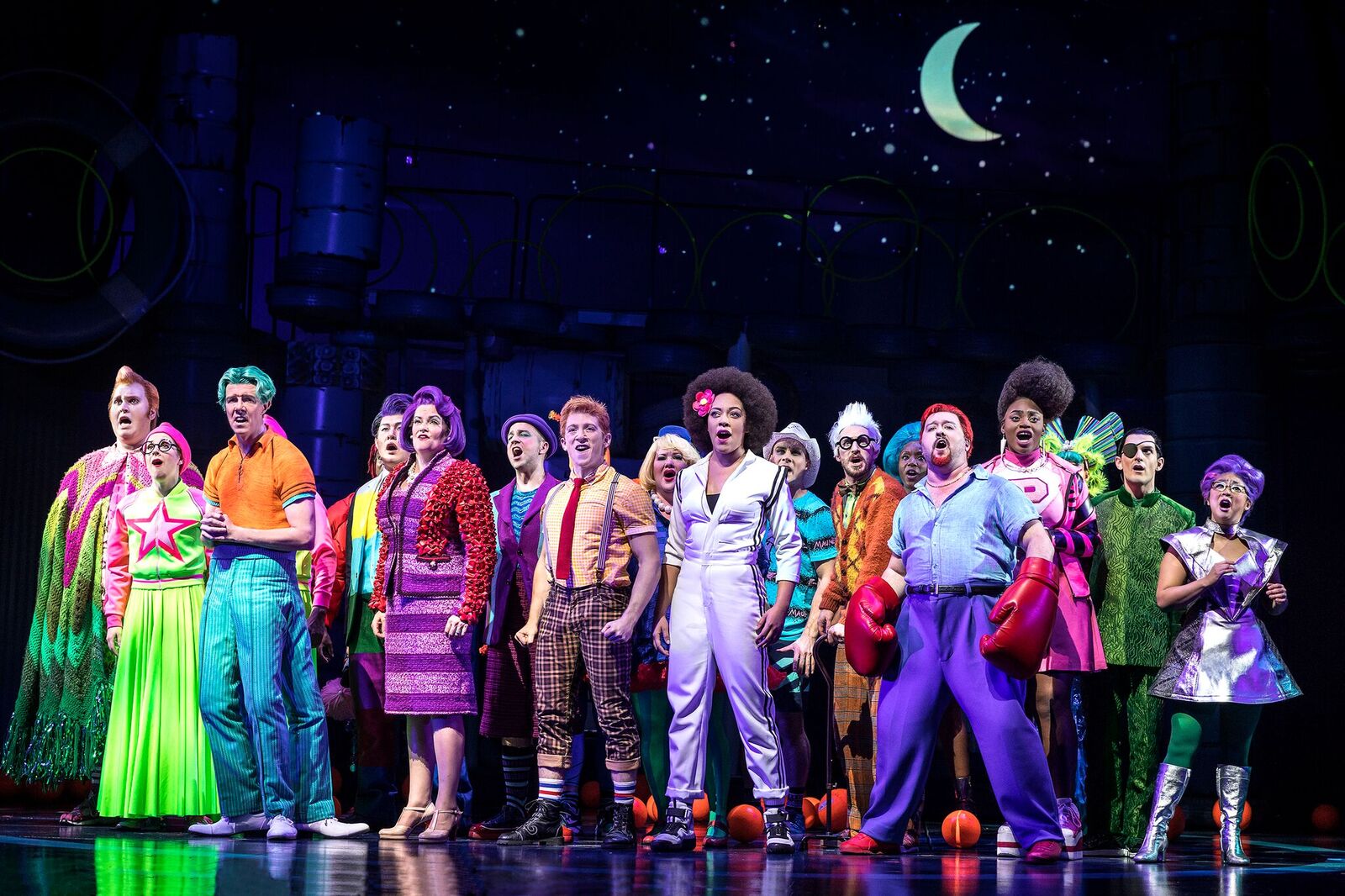 This set included a visually stunning landscape featuring bright balls, colorful and larger-than-life cranks and lights that filled the stage. As soon as the show started, we were immersed in this world, watching the actors portray these beloved characters with their own human spin. Ethan Slater (SpongeBob) was the heart of the show as he never skipped a beat in amplifying his optimism and positive through his movements and the songs.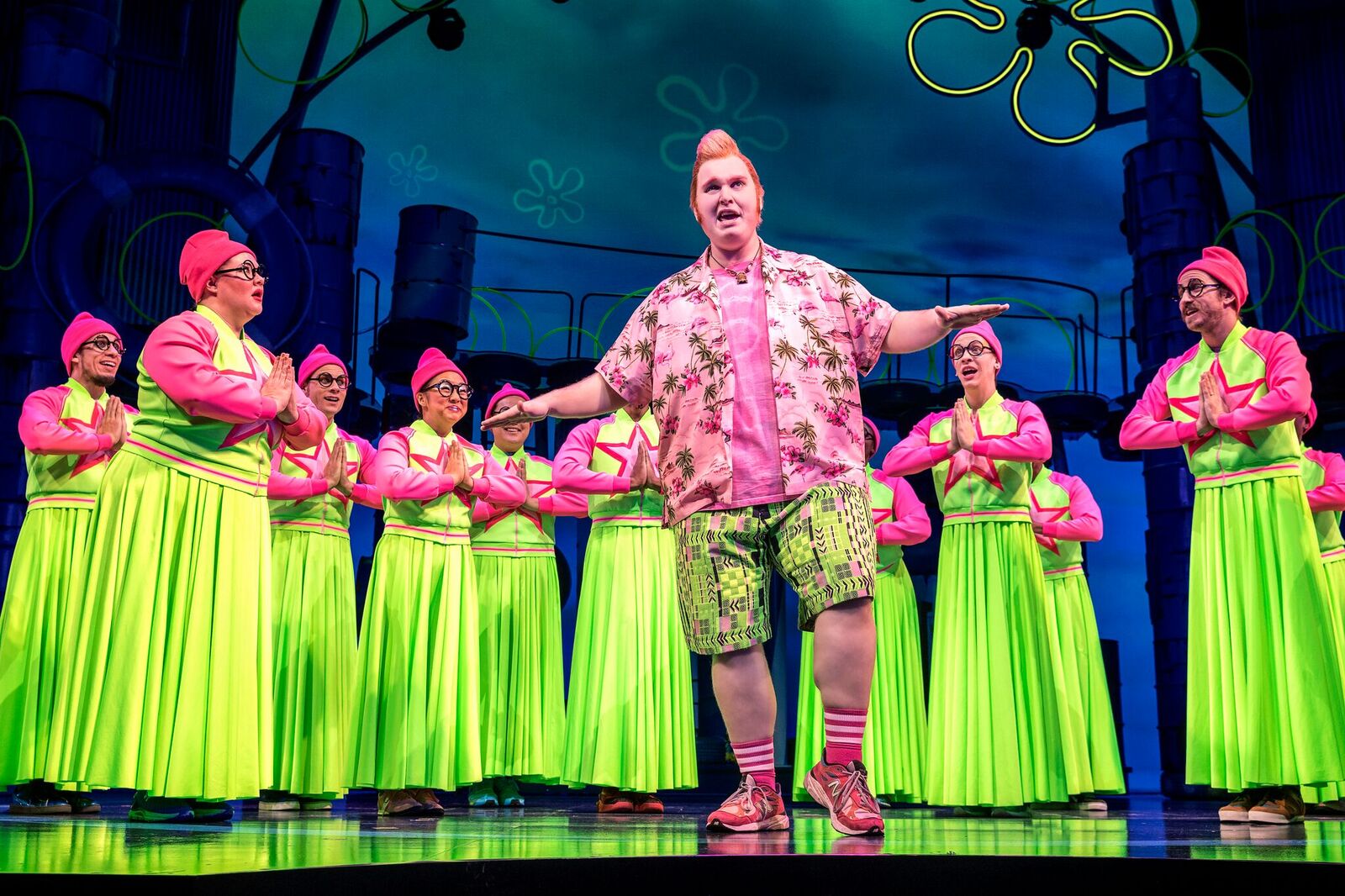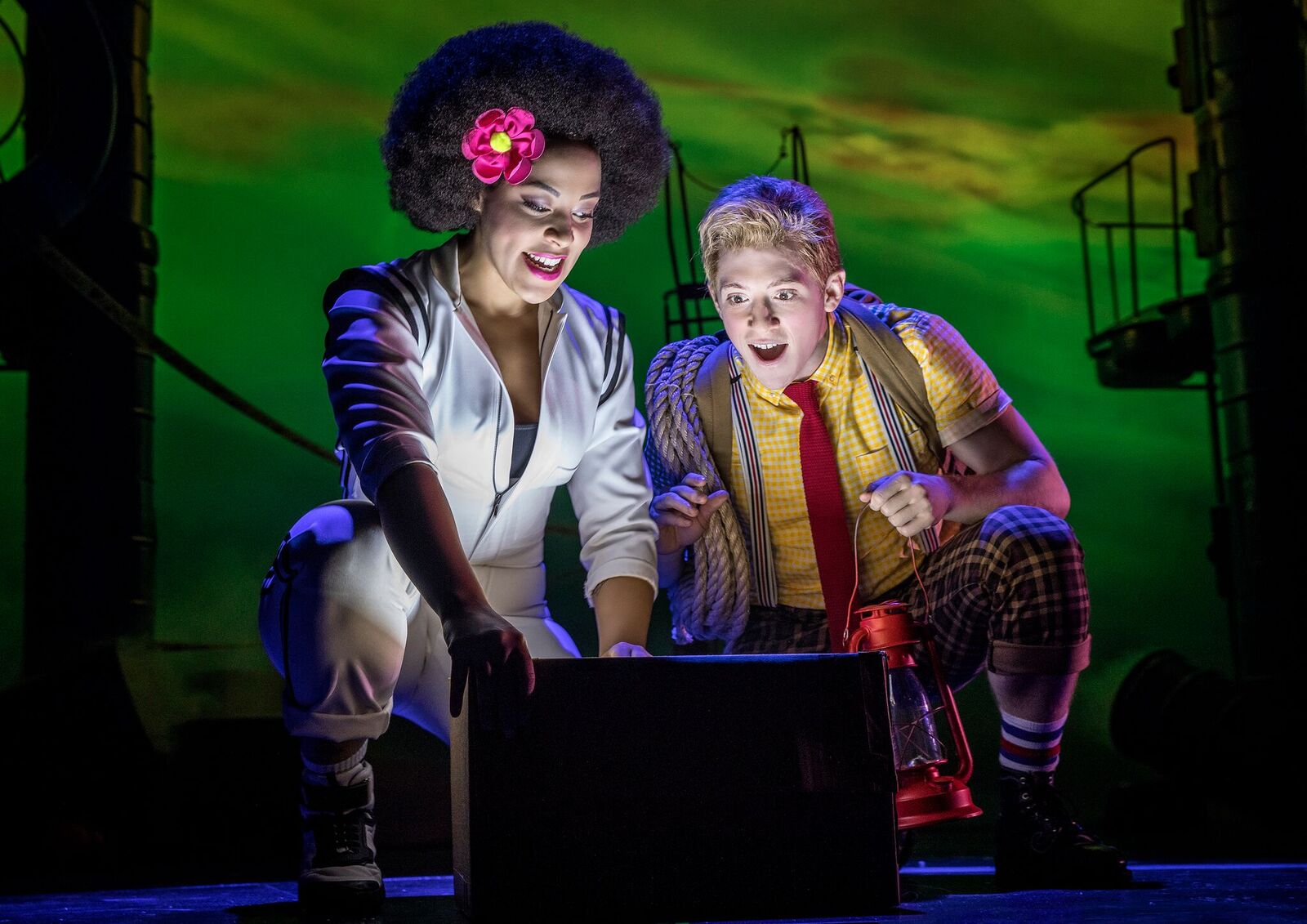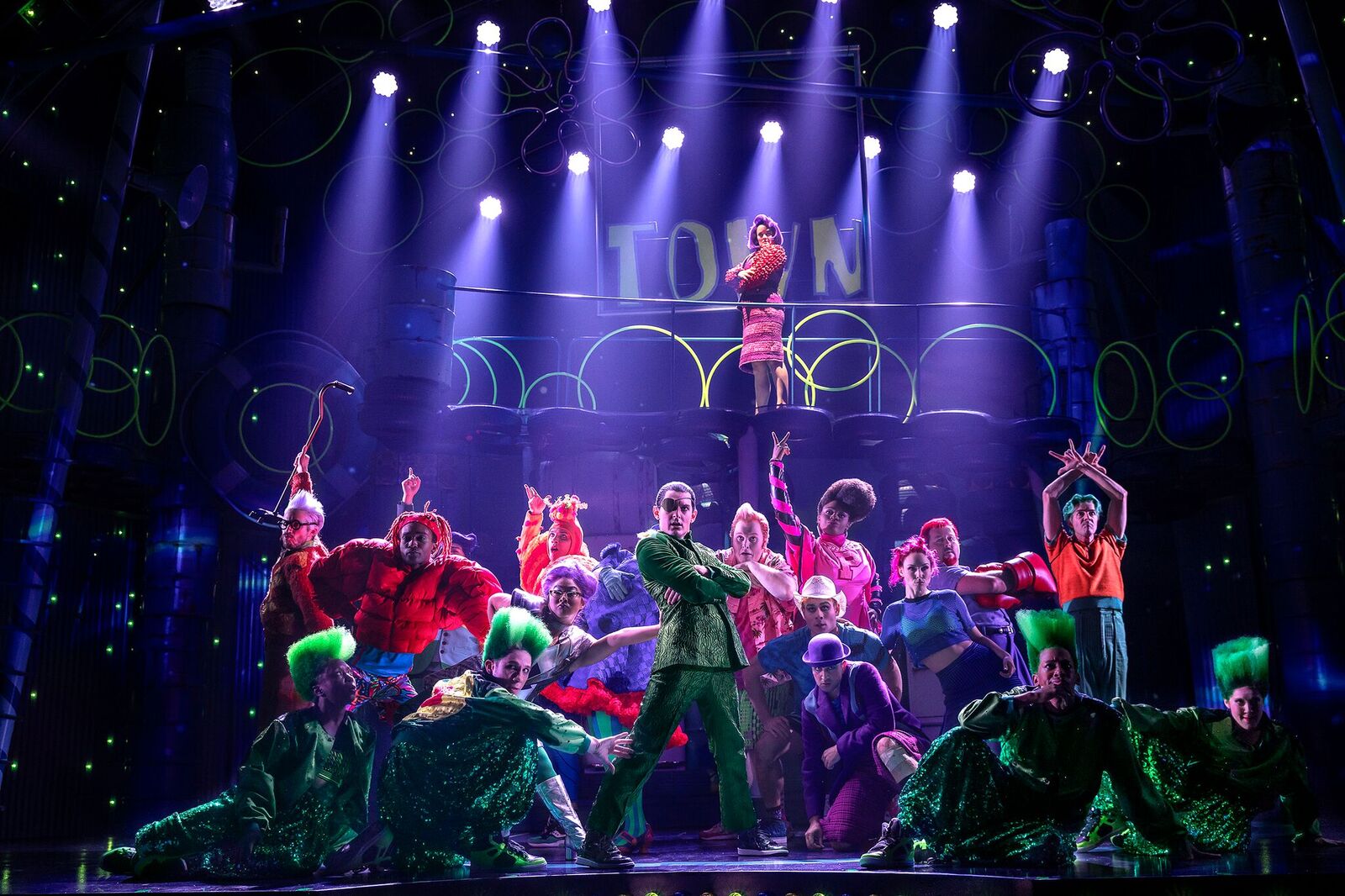 While watching every scene come to life, the girls and I were captivated and totally engaged, falling in love with all of the characters, even the villainous Plankton, who rocked the song, 'When the Going Gets Tough.' And really, every song was a larger-than-life production, complete with multiple costume changes, intricate dance moves and stunts that were stunning, high energy and uplifting. Without giving too much away, I loved the message behind it all that was rooted in friendship, bravery and following your heart, even if you happen to be the underdog. Also, the ensemble was incredible to watch as they effortlessly told the story through so many costume changes, different dances and songs.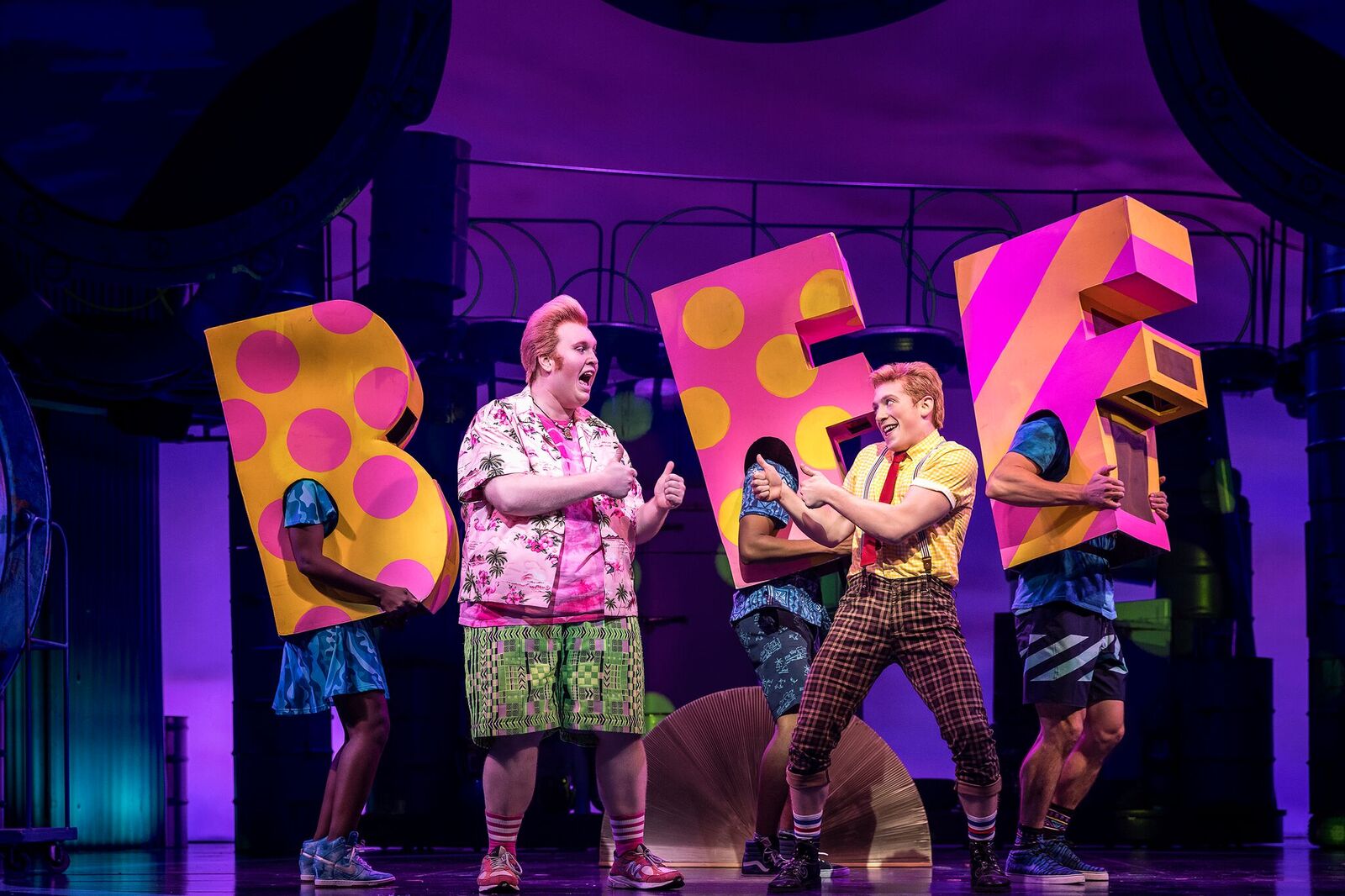 A really fun and visually stunning show, the girls and I were buzzing with excitement when it was over as they declared it was the 'best show ever.' Awesome for fans of the show or even as a standalone production without ever seeing the cartoon, we couldn't wait to go home to listen to the soundtrack and relive the experience once again.
Get there:
Palace Theatre
47th & Broadway
For tickets and more info, please visit: http://spongebobbroadway.com/