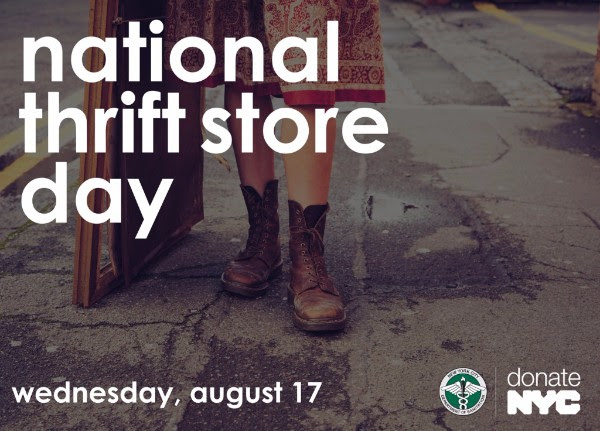 I love shopping in thrift stores. During out recent trip to New Mexico, I found so many cool second-hand piece, including a stellar camera dress!
To get in on the thrifting fun, donateNYC and the NYC Center for Materials Reuse (CMR) in celebrating National Thrift Store Day by thinking second-hand first and shopping at donateNYC Partner organizations!
Not only can you discover awesome (and generally inexpensive) donated goods, thrift shops and reuse stores also reduce waste, conserve resources, and help create "green" jobs. Plus, buying used goods from nonprofit thrift stores supports those organizations' important social-service missions. Pretty amazing!
Details:
Registration is required to attend
Wednesday, August 17, 2016
6pm-8pm
Housing Works Chelsea Thrift Shop
143 West 17th Street
New York, NY 10011
For more information on how to register, please click here