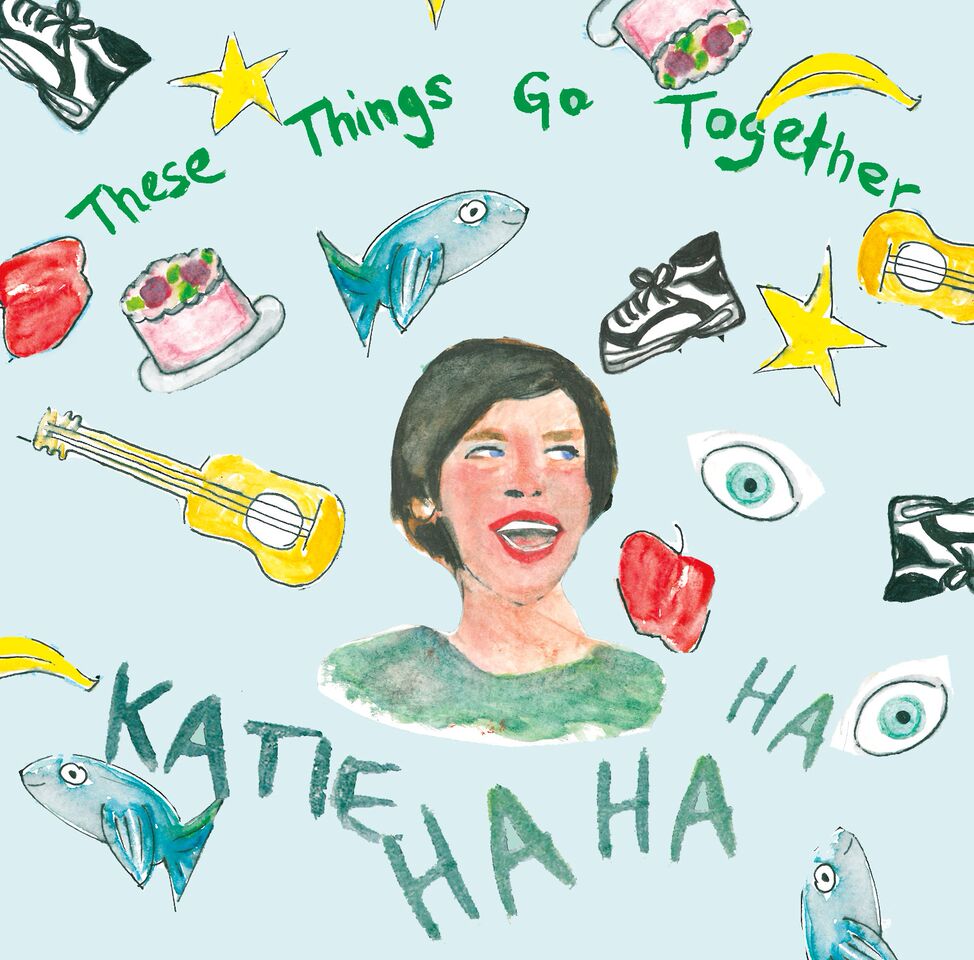 Being a new mom in Brooklyn, way back in 2008, was daunting. Not only did I have to figure out life as a mom with all of these new baby contraptions, I also had to wrap my head around a new way of living with a child (mine own, no less!). One really awesome part of those sleepless months was my weekly walk over to Kensington to Oak and Iris (now Hamilton's) for a meet-up with local parents and a sing-along with Brooklyn-based musician Miss Katie. Not only foreign to the baby world, I really knew nothing about the kids' music scene, but I was instantly hopeful after hearing Miss Katie's upbeat voice as she happily strummed away on her guitar as kids of various ages toddled and danced around.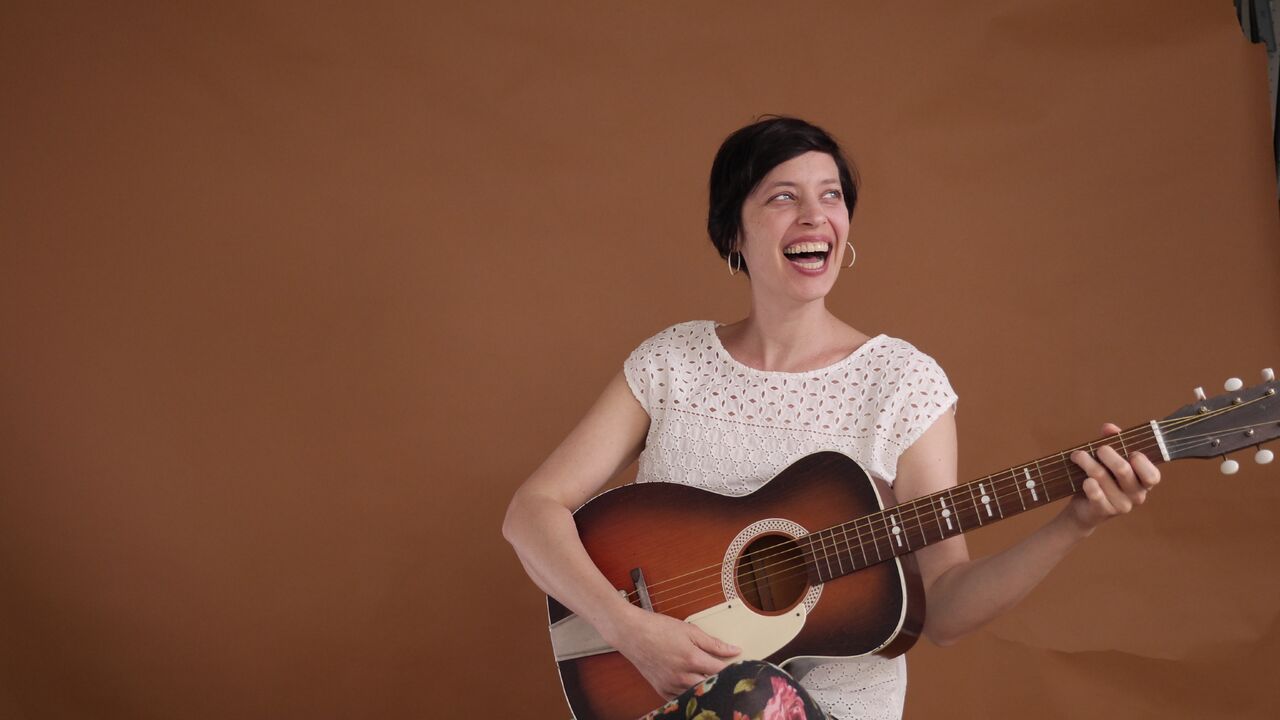 We continued to go to her sing-alongs, and later her drop-in classes, as I was drawn in by how she offered both kids and parents something different, modern and quite simply, music events and classes that were always fun.
Now, Miss Katie or Katie Ha Ha Ha is back with a new album called These Things Go Together. This infectious new collection is filled with five original tunes and 12 reimagined traditional songs, that Katie says "were a blast to record." I've had the chance to listen to the new album with my girls (now 3 of them!) and we all loved the  album with some favorites being the infectious 'Up Above My Head' and the high-energy title track, 'These Things Go Together.' Perfect for kids of all ages and um, older adults, the album is really lively and joyful that'll instantly get you and your kids moving and grooving as you listen to her catchy and cheery voice and lyrics.
Katie is also doing tons of free shows this weekend (check out the complete list below) where you can hear the album for yourself! You can also get her new album (great holiday gift!) that's currently available for download.
Katie Ha Ha Ha's Upcoming Shows
Saturday December 17th:
@ Mast Chocolate
111 North 3rd Street (Brooklyn,  NY)
10am
Saturday, December 17th:
Benefit Show for Brooklyn Free Space
@ Barnes and Noble in Park Slope
267 7th Avenue (Brooklyn, NY)
3:15pm
Sunday, December 18th:
KMart
250 West 34th Street (New York, NY)
11am & 12pm