Westport Country Playhouse's Family Festivities Series Presents "Judy Moody & Stink
December 20, 2019 @ 1:00 pm

-

5:00 pm

$20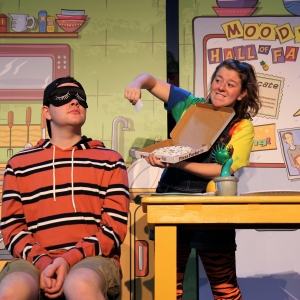 Westport Country Playhouse's Family Festivities Series will soon present "Judy Moody & Stink," produced by ArtsPower National Touring Theatre, based on the books "Judy Moody Gets Famous" and "Stink and the All-Time World's Worst Super-Stinky Sneakers" by Megan McDonald.
"Judy Moody & Stink" are a dynamic sister and brother duo who take the audience on a hilarious adventure. After seeing her classmate's picture on the front page of the newspaper, Judy wants to be famous and sets off to find fame and happiness. At the same time, Stink and his foul-smelling sneakers become a real distraction as he vies for the coveted Golden Clothespin Award. Judy Moody and Stink are the perfect pair for their imperfect capers that lead to fun, mystery, sibling rivalry, and, in the end, true friendship.
In conjunction with the Family Festivities Series, the Playhouse will host a book collection for Read to Grow, Inc., a statewide nonprofit organization that provides free children's books to families with limited access and to community resources that serve them. At each Family Festivities performance, bins will be located in the Playhouse lobby for donations of gently used and new children's books which will be given to families and programs in the greater Fairfield County area through Read to Grow.
The performance is held on Sunday, January 12, at 1 and 4 p.m. The show is approximately one-hour in length, and appropriate for ages five and up.