Reel Sisters Family Day Weekend at Brooklyn's Alamo Drafthouse Cinema
October 21, 2017 @ 8:00 am
$35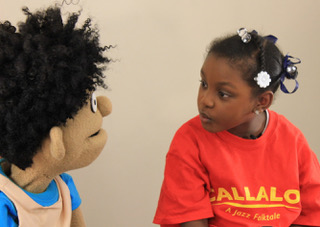 Exciting family event coming soon with the Reel Sisters of the Diaspora Film Festival & Lecture Series. This will include an afternoon of child-friendly films and entertainment at the Alamo Drafthouse Cinema in downtown Brooklyn!
Families can join the festivities this weekend in Brooklyn where a wide range of fun and empowering films reflecting young people of color will be showcased. Filmmakers will be on hand to give young people an insight on the filmmaking process and the inspirations for sharing their stories.
Films in the festival range from enlightening slice of life stories to films that will spark dialogue on issues affecting families in our communities. In A Place for Us, a Black family visits several African countries to escape police brutality in the U.S. while high school girls living in Chicago use film to address the issue of violence on young women. Youth organizations are welcomed. Call for group rates of 10 or more.
Below is a summary of some films schedule for Reel Sisters Family Day Weekend.
A "how-to" children's web-series hosted by Winston the puppet from the Callaloo book series. Every episode, Winston and his guests teach kids how to do fun and exciting things! Kids learn everything from music, recycling, sports, dance, vocabulary, languages, cooking, sewing, healthy eating, travel and more.
Reel Sisters Family Day Pass is $35 (admits one adult and one kid for the entire day). Pay $10 for additional children's day passes.
Visit reelsisters.org for the complete schedule.