Overnight Draw-A-Thon at the Art Students League
August 11, 2018 @ 7:00 pm
$20 – $25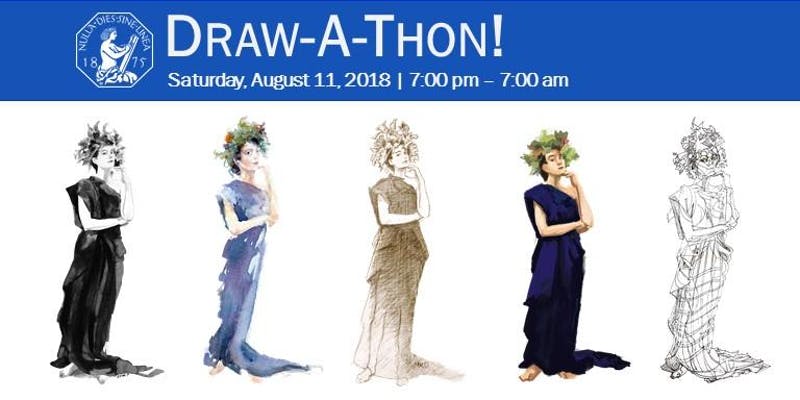 On Saturday, August 11th, the Art Students League of New York is hosting their annual overnight Draw-A-Thon event, featuring live models, competitions, giveaways and more. Participants of all skill levels will be given 12 hours to draw and paint in the legendary studios where some of the most famous names in American art honed their skills.
Twelve hours to practice your craft, with competitions throughout the evening — at 12AM, 3AM, and 6AM. First-time attendees will have the opportunity to attend a free guided sketch session with Steven Walker, one of the League's professional artist instructors. Along with activities to keep participants energized and awake, food will provided throughout the evening, as well as breakfast in the morning.
The event is for artists 18 years of age or older.