Historic Hudson Valley adds new dates for The Great Jack O'Lantern Blaze
September 29, 2017 @ 7:00 pm

-

November 25, 2017 @ 10:00 pm
We are so excited for this year's The Great Jack O'Lantern Blaze, and apparently so many people are too where the Historic Hudson Valley is now adding five new dates to The Great Jack O'Lantern Blaze where you can see the gorgeous illuminated pumpkins on Oct. 10-11 and Nov. 1, 8, 16.
The Great Jack O'Lantern Blaze kicks off on Sept. 29 and runs through Nov. 25. Prior to opening, 14 nights are already sold out, including the entirety of the first weekend. The addition means Blaze is scheduled to run for 45 nights this season.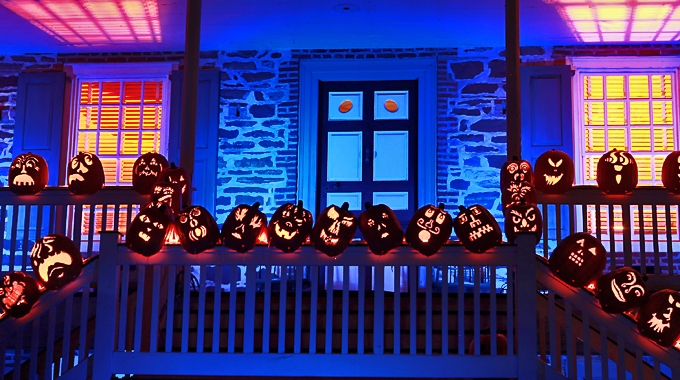 More About The Great Jack O'Lantern Blaze
The Great Jack O'Lantern Blaze, which drew more than 160,000 visitors last year, features more than 7,000 illuminated, individually hand-carved jack o' lanterns. Elaborate single-pumpkin carvings and huge multi-jack o'lantern constructions are professionally lit throughout the landscape of Van Cortlandt Manor in various themed areas.
Favorite installations, such as the Undersea Aquarium and Jurassic Park, are joined this year by new creations such as the Statue of Liberty, a fully-functioning, 20-foot diameter Pumpkin Carousel, the Pumpkin Possum Posse, and a pint-sized herd of dinosaurs … all made of jack o'lanterns!