Restaurants Nationwide Join Together for the Dining Out For Life Event to Support HIV Service Organizations
April 25, 2019 @ 5:00 pm

-

8:00 pm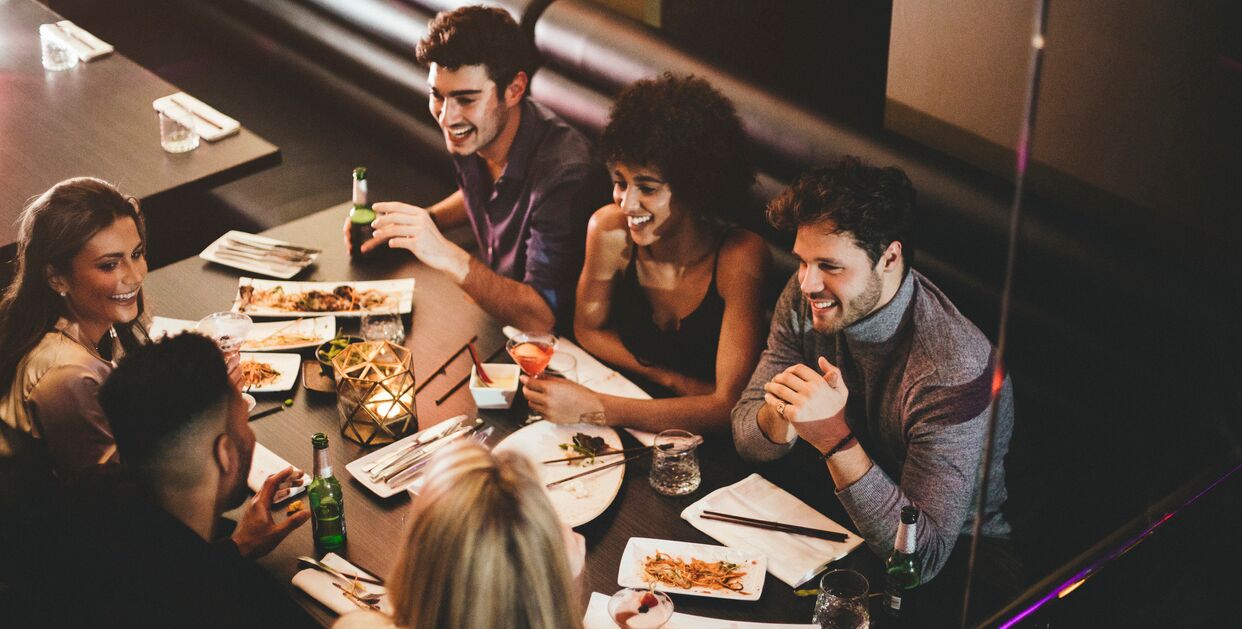 Restaurants all over the country are banding together on Thursday, April 25 to participate in the national Dining Out For Life event—a day dedicated to helping raise funds for community-based HIV service organizations.
The concept is simple: Restaurants donate a generous percentage of their daily sales to a local HIV service organization, and Dining Out For Life helps to fill participating restaurants with diners.
Cities and regions celebrating Dining Out For Life on April 25 include: Birmingham, Alabama; Houston, Texas; Anchorage, Alaska; Minneapolis, St. Paul, and Greater Minnesota; New York City; Albany and Plattsburgh, New York; New Haven and Greater Connecticut; Fort Lauderdale and Broward County, Florida; Sarasota, Florida; Kalamazoo and Southwest Michigan; Indianapolis, Indiana; Palm Springs and Coachella Valley, California; Portland, Oregon; Inland Empire, California; Memphis, Tennessee; Tulsa, Oklahoma; Norfolk and Virginia Beach, Virginia; Seattle, Washington; Jacksonville, Florida; Tacoma and Olympia, Washington; Oakland, California; Charleston, South Carolina; Chicago, Illinois; Western Kentucky and Southern Indiana; and Asheville, North Carolina.
Other Dining Out For Life celebrity spokespeople include actor/activist Pam Grier (Foxy Brown, Jackie Brown) and HIV-positive designer Mondo Guerra, winner of Project Runway All-Stars and host of the new streaming series Runway Remake.
Subaru of America has been a Proud Host Sponsor of Dining Out For Life for more than a decade. "We are happy to continue our long-standing sponsorship of Dining Out For Life in an effort to raise awareness and funds that allow the continued fight against HIV/AIDS that impact many in our communities," said Alan Bethke, Senior Vice President of Marketing, Subaru of America Inc. "Through the Subaru Love Promise, we work to make a positive impact for causes, initiatives and organizations that our owners care most about, simply because it is the right thing to do. We are proud to have Dining Out For Life as one of those initiatives."
In 2019, it's expected that over 300,000 diners will participate in Dining Out For Life and help to raise over $4 million for people living with HIV in the United States and Canada.
For more information or to participate, visit www.diningoutforlife.com and follow @DineOut4Life, Facebook/DiningOut4Life, or Instagram.