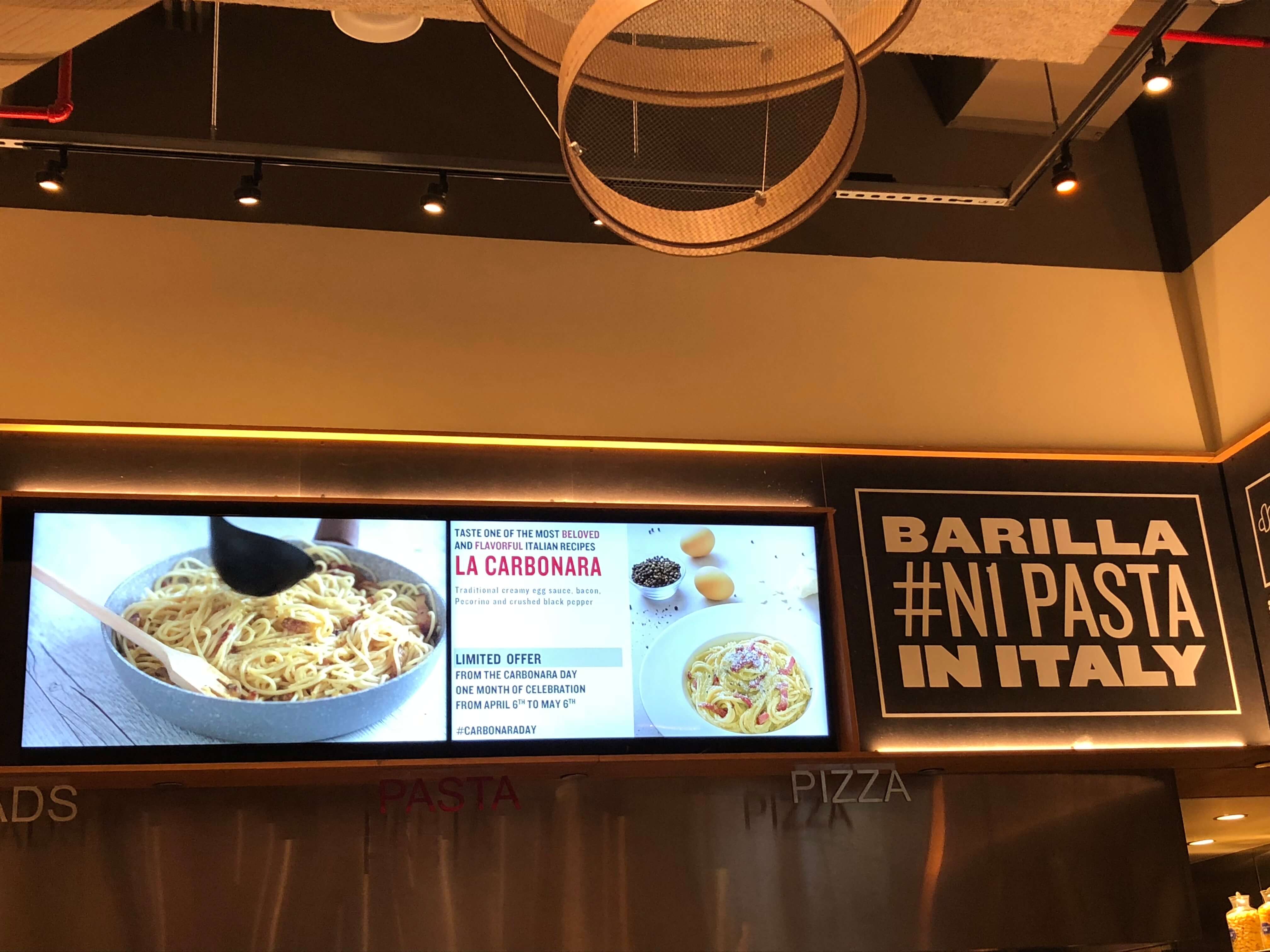 Did you know that Carbonara Day was established in Italy as a way to hail a particularly delicious pasta that most believe was first made in mid-20th Century Rome as a hearty meal for Italian charcoal workers? In celebration of dish, Barilla Restaurants in New York and Southern California will be celebrating the 2nd annual Carbonara Day by introducing Chef Alfonso Sanna's signature Pasta alla Carbonara on April, 6th and keeping it as part of the Barilla menu until May, 6th.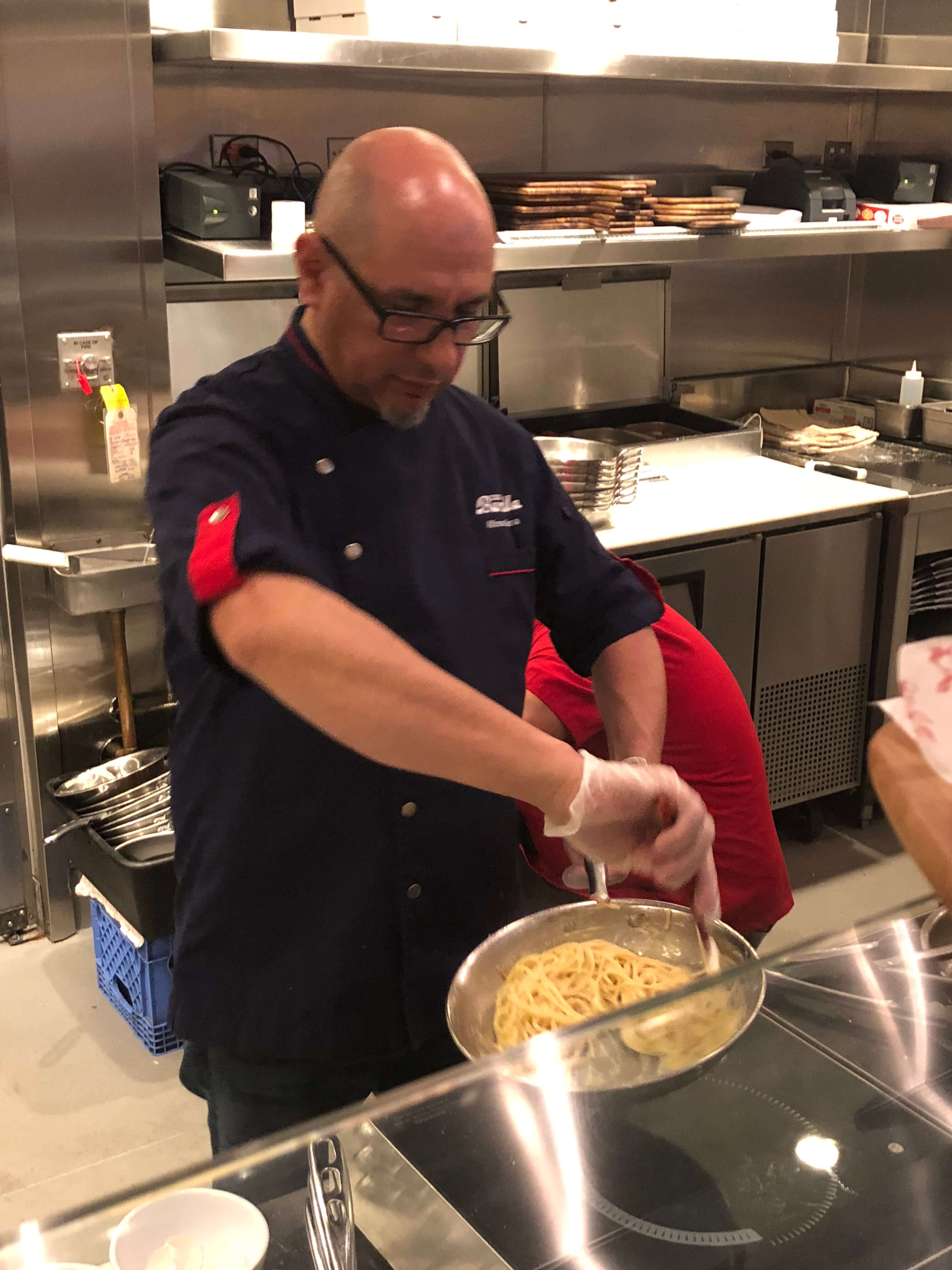 I had the pleasure of enjoying of this dish, including an accompanying salad and post-meal dessert, at Barilla's Herald Square restaurant, where I watched Chef Alfonso Sanna effortlessly whip up his carbonara, which he made with Barilla's thick spaghetti, pasteurized cage free egg yolk, crispy bacon, pancetta, Parmigiano and Pecorino cheese, a touch of cream, and crushed black pepper.  During the cooking process, Chef Alfonso Sanna told our group that the carbonara process isn't quite "fixed" as almost ever chef cooks it as he or she sees fit.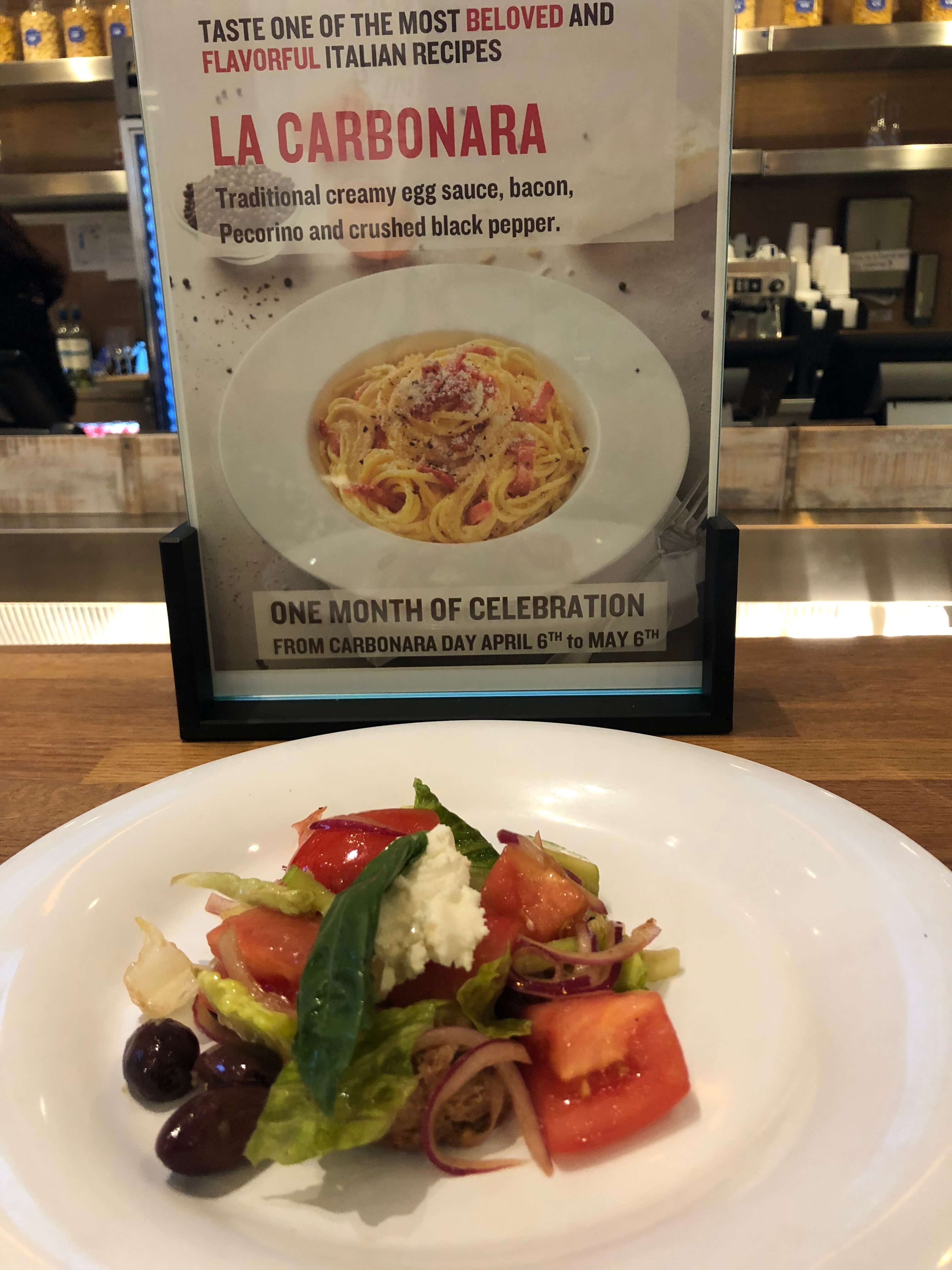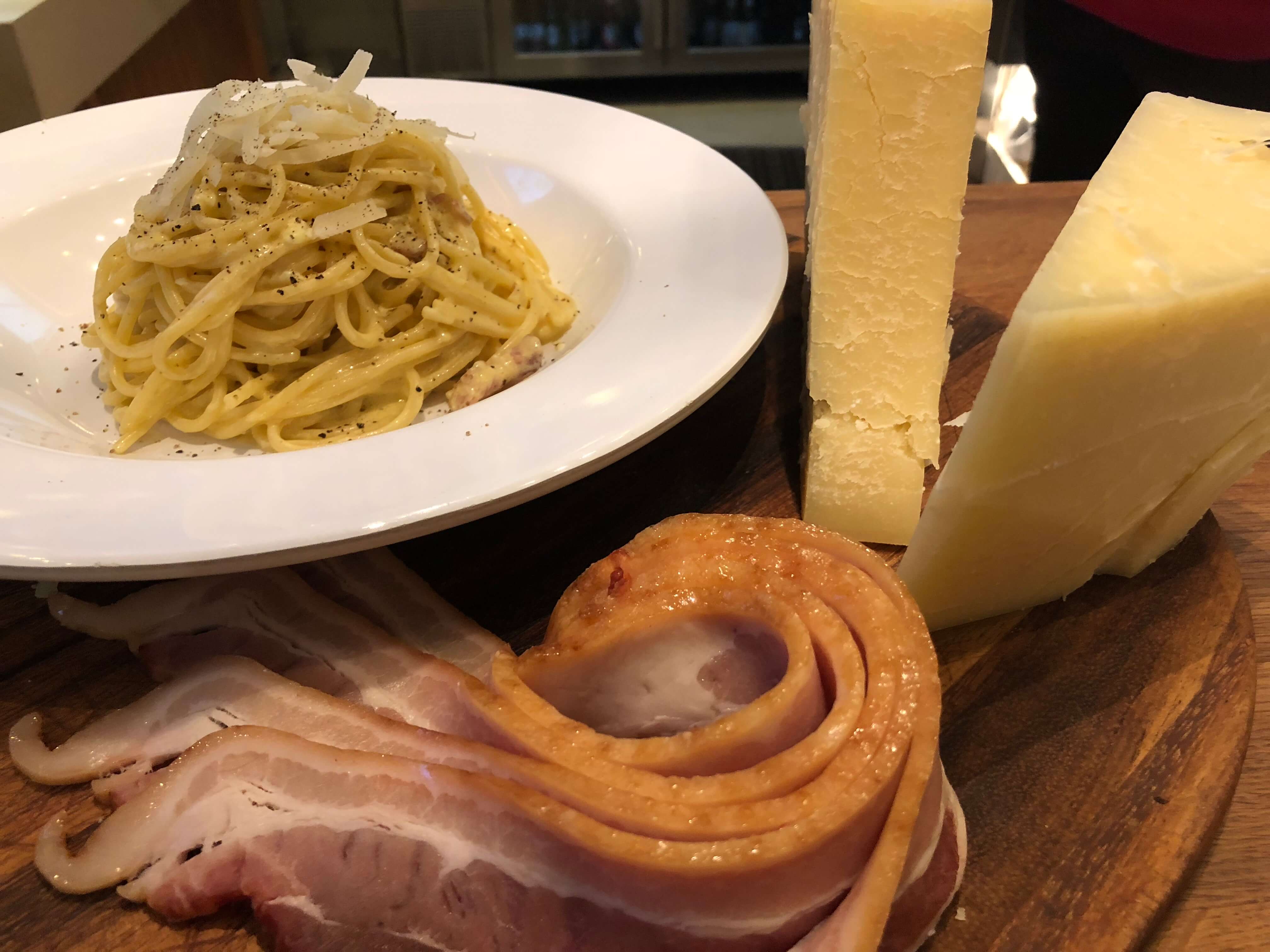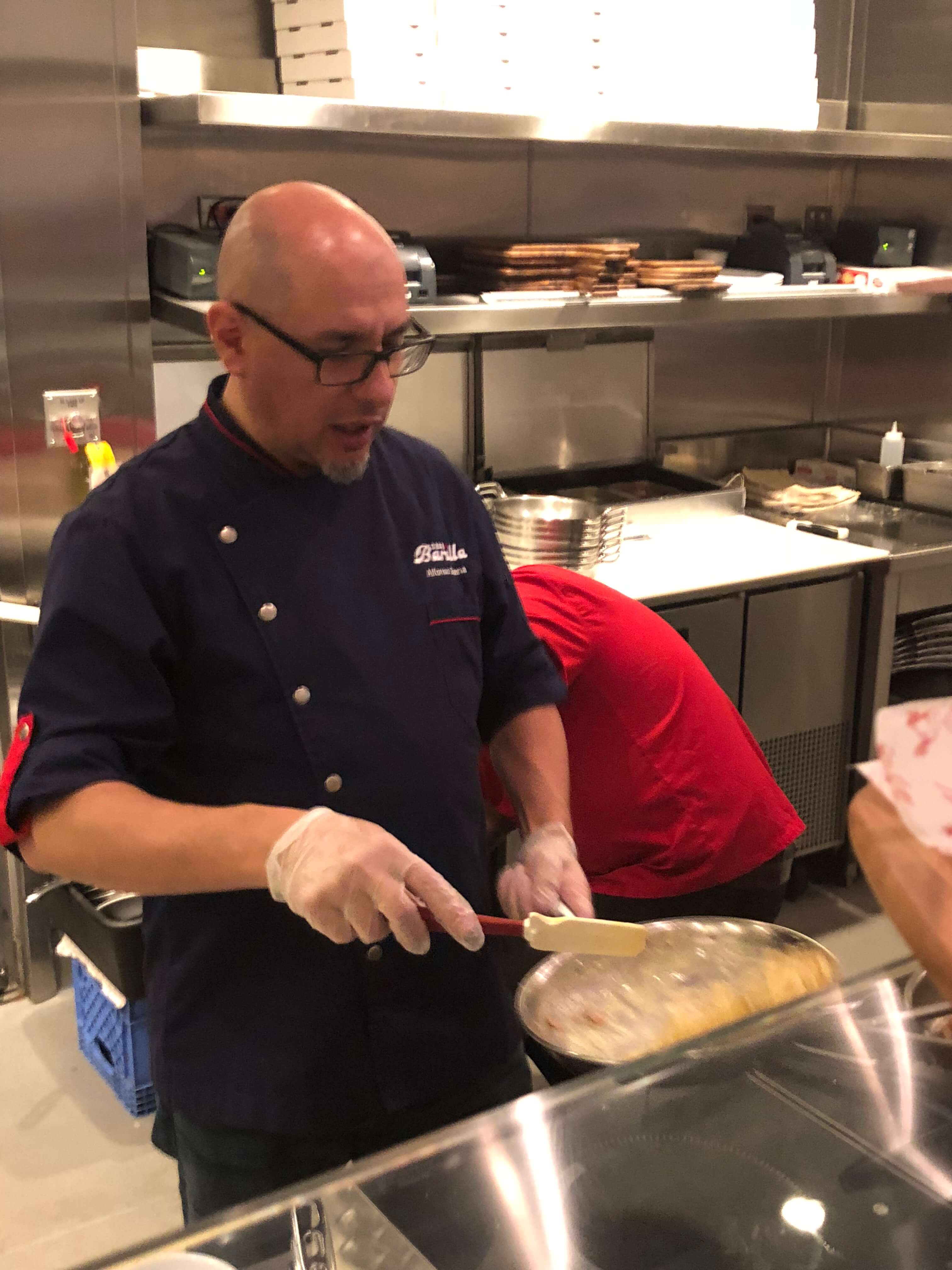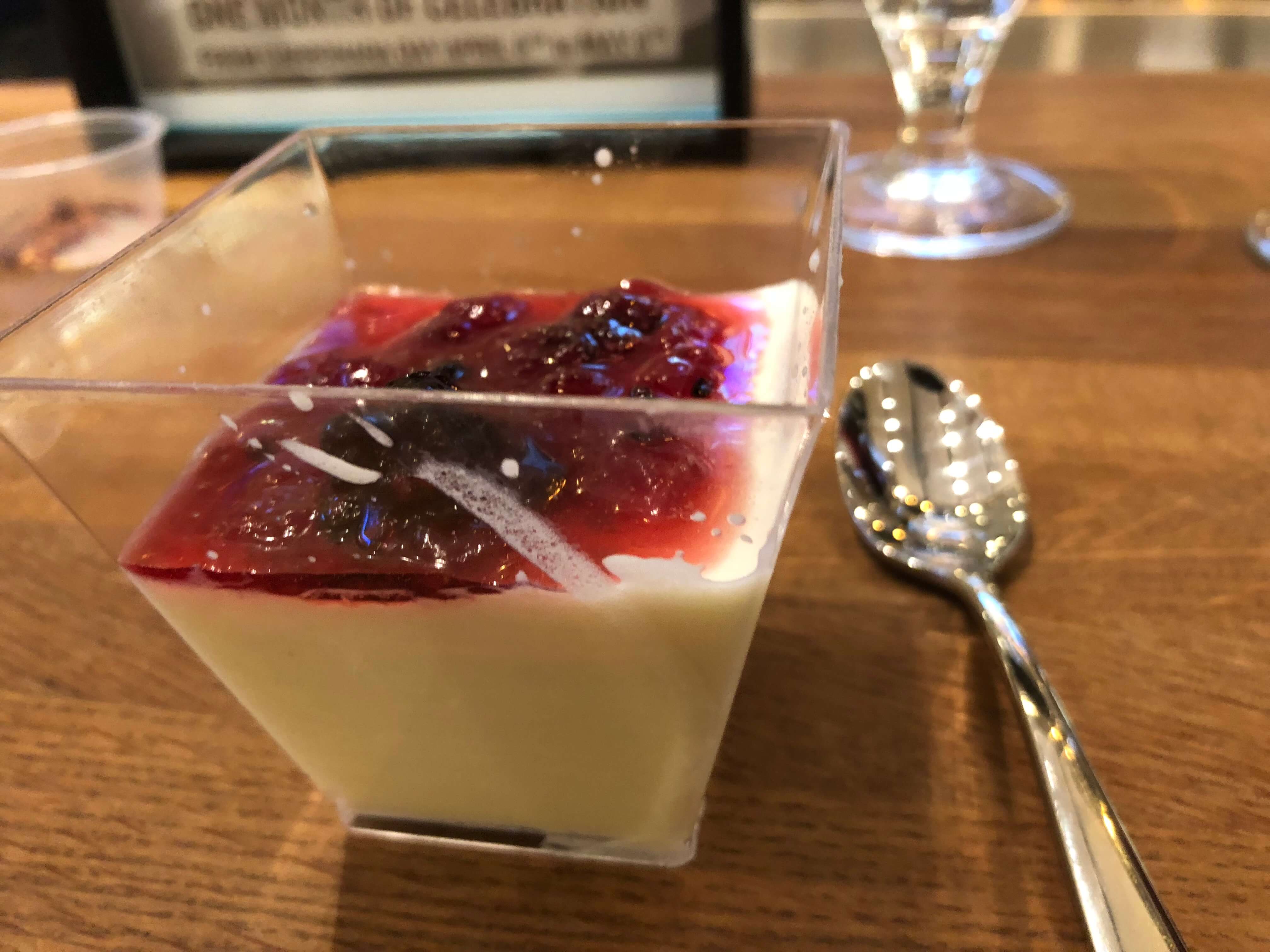 Relevantly simple to create, this dish was loaded with flavor and a much-welcome change from the traditional marinara-type dish that I usually get. Paired with a glass of house red and the accompanying salad made for a perfect meal. Another awesome part of the experience was having the opportunity to visit Barilla Restaurants again. I visited a few months ago with the girls (check out our recap here) and I love the fast-casual vibe of the Herald Square location where you can enjoy a wide variety of fresh pastas, pizzas, panini's, salads and more, all of which are made to order. A great way to have a meal when you're in the city with the kids, in-between meetings or a casual date night.
Carbonara month will be running from April 6th through May 6th! Enjoy and be sure to tell us what you think.
For more information, please visit: www.barillarestaurants.com