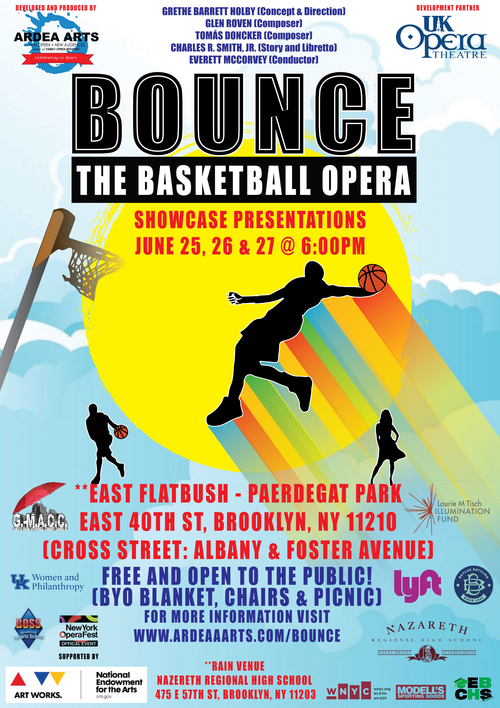 We just learned about an exciting pop-up preview in NYC tomorrow with the performance BOUNCE The Basketball Opera. Developed by Ardea Arts, a company that creates new, high-quality opera-theater works for multi-generational and family audiences, these little previews of the opera will be held throughout the city with the premiere slated for November 17-19, 2017 in Lexington KY.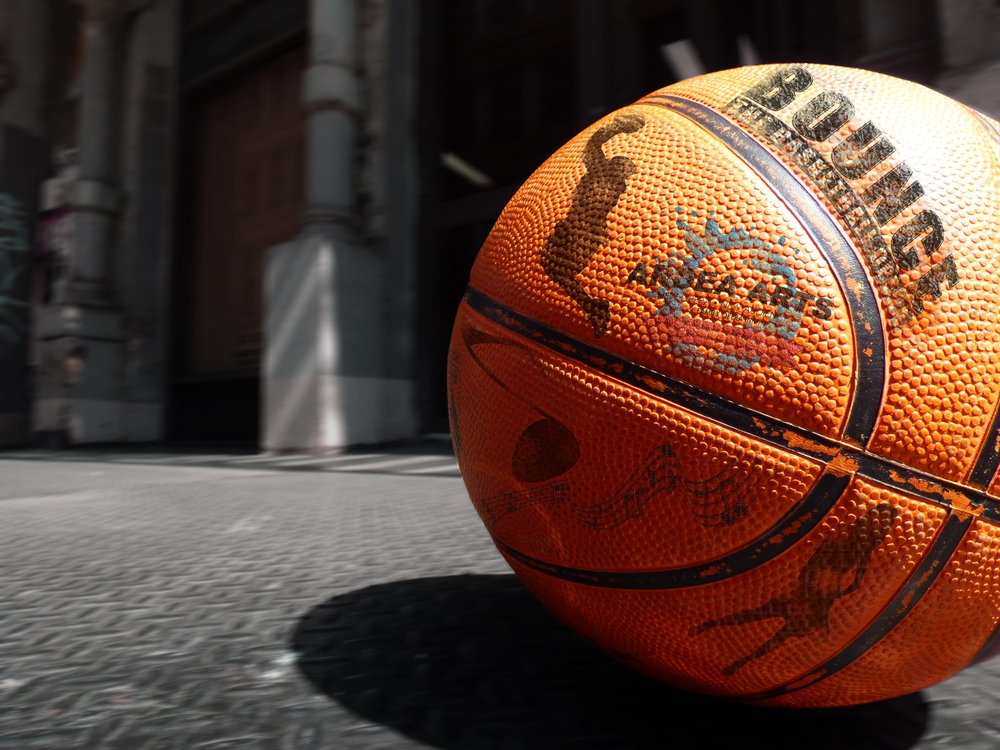 Based on the Greek myth The Flight of Icarus, BOUNCE tells the story of Ike "The Flight" Harris, a gifted high school basketball star bound for stardom. Audiences will see if "Flight" can rebound from the emotional and physical pain of gun violence, as the story plays out on local basketball courts across the city and in the country. Throughout the opera, audiences will experience Flight's descent, then the powerful epiphany that changes his world forever. Synthesizing the grandeur of operatic singing with the grittiness of street rhythms, electronic dance music and urban hip-hop vocal stylings, BOUNCE asks: how does one rise up after being knocked down? The answer is in the game of basketball itself.
Pairing diverse casting with a fresh approach to arts engagement, local youth working alongside seasoned professionals are integrated into the production using the powerful medium of basketball. They become the basketball players, the cheerleaders and Flight's classmates and teammates. Local and national community leaders also play a number of the guest adult roles with a story that's grounded in pressing issues facing today's audiences.
Previews of BOUNCE The Basketball Opera in NYC
Wednesday, May 17, 2017 at 5:30pm – West 4th Street Cage
Wednesday, June 7, 2017 at 5:30pm – Grand Army Plaza Entrance, Brooklyn
Wednesday, June 14, 2017 at 5:30pm – Abraham Lincoln Playground, 134th Street, Harlem
Wednesday, June 21, 2017 at 5:30pm – Brooklyn – Surprise Location!
For more information, visit www.ardeaarts.com/bounce/. They are conceived as little previews of the opera, slated for premiere November 17-19, 2017 in Lexington KY.